Franciscan Pediatrics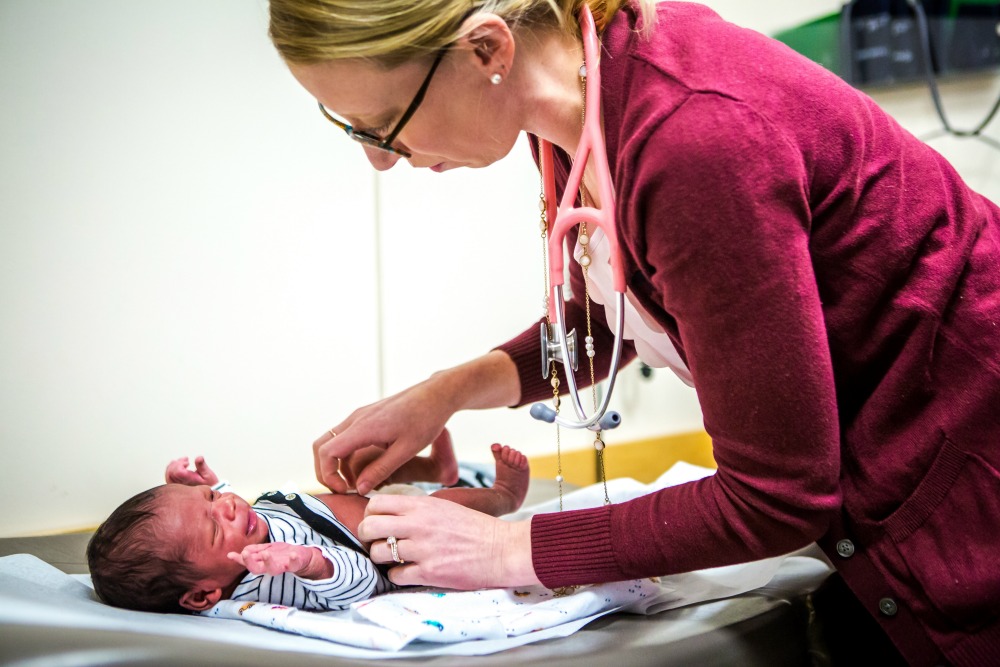 Franciscan Pediatrics is dedicated to providing excellence in primary care for infants, children and adolescents. Our practice focuses on providing ongoing comprehensive care based on a medical home model to assist families in the care of their children.
At Franciscan Children's, we are committed to providing compassionate, personalized, and family-focused care so every kid can reach their fullest potential and live their best life. Our Pediatrics practice fosters and encourages long-term personal relationships between families and medical providers to promote childhood wellness. We strive to provide culturally effective pediatric care that meets the needs of the diverse population we serve.
About Our Program
Franciscan Pediatrics accepts most health insurance plans.  Please contact your insurance company to ensure we are in-network providers for your specific plan.
Franciscan Children's offers interpreter services to assist our non-English speaking patients and families.
In addition to providing comprehensive and preventive care from birth, we offer an array of specialty services on-site including:
We also work very closely with other hospitals for specialty services that are not available at Franciscan Children's.
Contact Us
In the case of an emergency, please call 9-1-1 and/or go to your nearest emergency medical facility.  Franciscan Children's does not have an emergency room or urgent care center. 
Franciscan Pediatrics is located at 30 Warren Street, Brighton, MA.  Please use Parking Lot A and take advantage of our complimentary valet services.
For more detailed directions, please visit our Get Directions page here.
Our office hours are Monday through Friday 8:00 AM– 5:00 PM.
Whenever, possible, please try to call in advance to schedule appointments for all of your child's health needs. We will do our best to accommodate walk-ins, however, we can better meet your needs if you call first. In general, we can accommodate nearly all requests for same-day appointments. We can be reached by calling 617-779-1500.   
After hour calls are serviced by experienced pediatric nurses with our physicians providing support.
For appointments during office hours, please call 617-779-1500.
Contact Now