Pulmonary Rehabilitation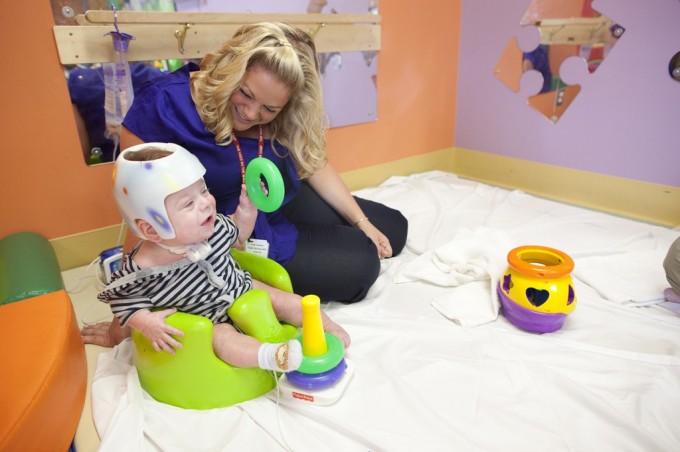 Advances in medical care and technology have made it possible for infants, children, adolescents, and young adults with chronic breathing problems to thrive. The causes of a child's respiratory challenges may vary, but many share common goals.  Our team strives to help each child experience a productive and satisfying life, fulfilling his or her physical and intellectual potential, and gaining greater independence each day.
Our Jenk's Unit for Pulmonary Rehabilitation is among the largest Pulmonary Rehabilitation Programs in the country, and offers comprehensive inpatient care for infants, children, and adolescents with chronic respiratory conditions. Our physicians, nurses, therapists, and educators are experienced in treating the medical and developmental needs of children who require oxygen, tracheostomy, or ventilatory support.
Transition Home
From the day the child is referred to Franciscan Children's, the team begins planning with the family for discharge. To ensure that the progress made during rehabilitation continues, the team coordinates community support services, including educational, medical, nursing, and therapeutic services.
Our Interdisciplinary Treatment Team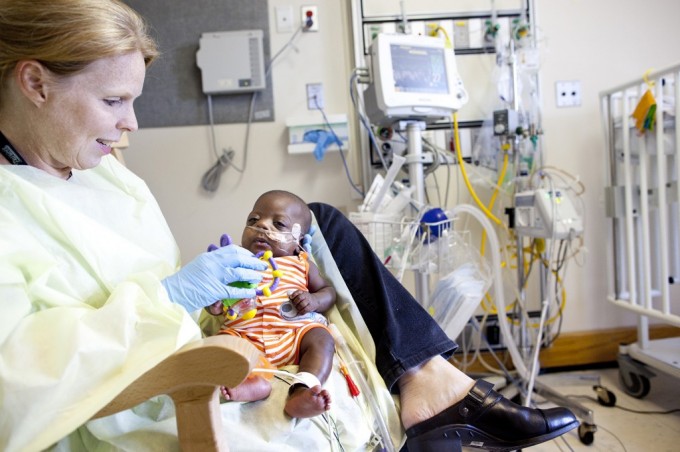 Each patient's treatment team is personalized to meet the individual needs of the child and family. The team coordinates an integrated program of medical and rehabilitative care, while providing ongoing parent and patient teaching.
Event Calendar
Children and families benefit from scheduled events that encourage interaction, participation, and socialization. Check out our monthly event calendar, hosted on our Child Life page.
For information, contact the Admissions department at 617-254-3800, ext. 2600.
Contact Now