Our Blog
Chris P. Bacon Visits FHC
On Wednesday afternoon we welcomed a very special visitor to the hospital, internet swine sensation Chris P. Bacon.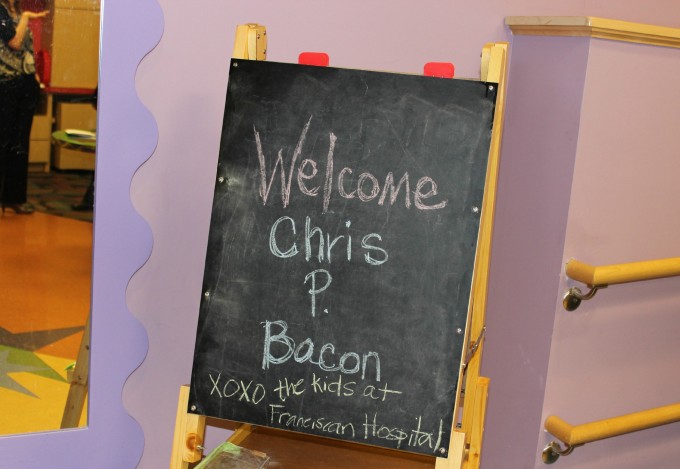 Chris was born in January, 2013 with a congenital defect that left him unable to use his hind legs. His veterinarian friend, Dr. Len Lucero, adopted Chris and built him a wheelchair to give him the independence to get around on his own. Today, Chris has grown out of his original K'NEX wheelchair and now cruises around on custom wheels that better support all 70 lovable pounds of him.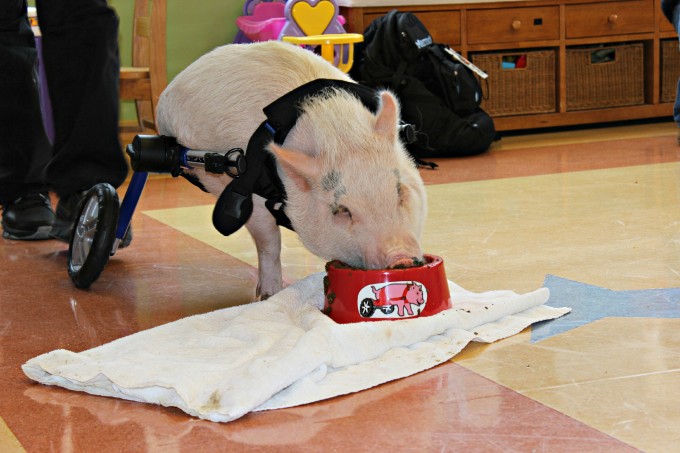 Thanks to the generous support of an anonymous donor, Chris and Dr. Len flew all the way to Boston from their home in Florida to visit our children and spread their story of triumph in the face of adversity.
The children we serve often face complex challenges, many of them using wheelchairs as a means of mobility. For them, Chris' visit was more than just welcoming a cute pig to the hospital, it was an encouraging example of how what makes us different can also be one of the things that makes us remarkable!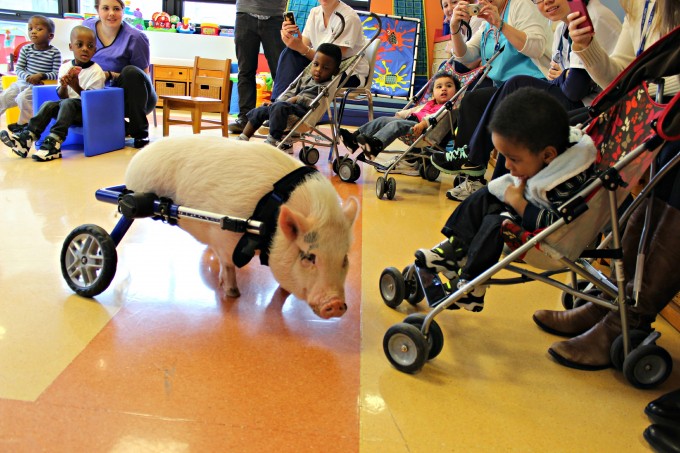 Chris spent the day meeting and interacting with children all over the hospital. They got to ask him questions, pet him, and find out more about how he and Dr. Len came to know each other. Both children and staff alike enjoyed every moment of the day and it seemed there were smiles and joy to be shared wherever Chris rolled.
As a parting gift Chris and Dr. Len left behind a copy of Chris' book, specially autographed, as well as Chris' custom wheelchair license plate to remind his new friends of their special visit. It's safe to say that both Chris and our children left a strong impression on each other!
To see more photos from Chris' special visit, please visit our Facebook page here.
Chris' visit was shared by several national and international news outlets! You can check out the coverage by visiting our newsroom here.
View All Blog Stories