Our Blog
Franciscan Children's expands commitment to pediatric mental health through new initiatives with the Archdiocese of Boston and McLean Hospital
At Franciscan Children's, providing compassionate care and support to children and families navigating mental health challenges is core to our mission. That's why we're honored to announce a new initiative with the Archdiocese of Boston, as well as an expansion of our 20-year partnership with McLean Hospital. Designed to provide extensive community outreach and a comprehensive continuum of mental health services at Franciscan Children's, these collaborations will serve to improve the lives of even more children and families affected by pediatric mental illness.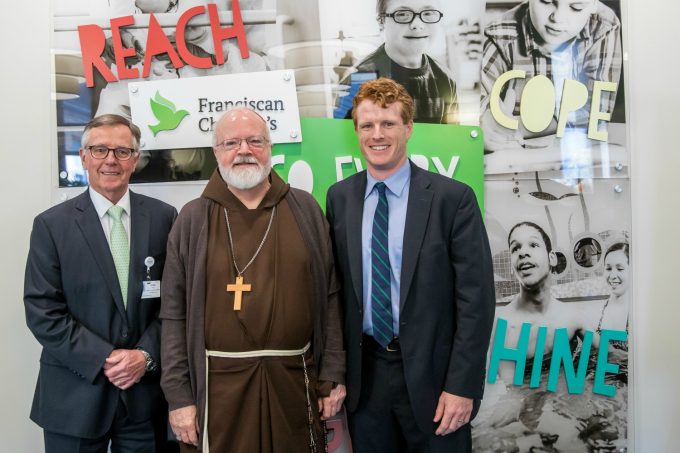 Cardinal Seán P. O'Malley, Archbishop of Boston, and mental health advocate Congressman Joe Kennedy III were both on hand today to express their support for these important partnerships, along with Franciscan Children's President and CEO John D. Nash and McLean Hospital Chief Medical Officer Joseph Gold.
"The risk of a child or adolescent facing a mental health crisis today is staggering and has no cultural, socioeconomic, age or religious boundaries," said John D. Nash, Franciscan Children's President and CEO. "We believe that the keys to successful treatment are education, early identification, intervention, effective collaborative care and an engaged team of caregivers. Today, we're energized by the opportunity to work with the Archdiocese of Boston and McLean Hospital, to reach even more children and adolescents in need than ever before."
The Franciscan Children's and Archdiocese of Boston Mental Health Initiative, which will consist of several key outreach and education opportunities, officially kicked off today with a visit from Cardinal Seán. These opportunities are intended to reach and educate a large number of people across all ages, socioeconomic levels and cultural backgrounds, including immigrant and refugee populations, who make up the Archdiocese community, about the importance of early identification and intervention to treat mental health problems before they reach the crisis stage.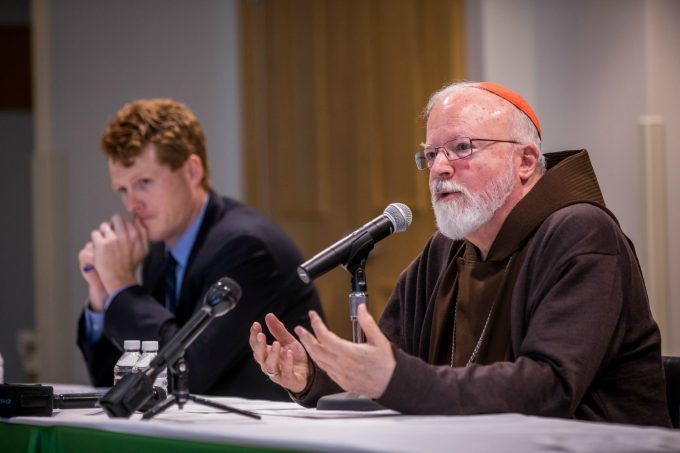 "We are at a crossroads as a society in addressing the mental health crisis gripping our communities here and across our nation." said Cardinal Seán. "The Archdiocese of Boston is pleased to have the opportunity to work with Franciscan's Children's in this initiative. Working with our parishes and schools, we are going to reach as many young people and families as possible to educate them with the information and support to save lives and provide hope."
Expanding our partnership with McLean Hospital further elevates our commitment to providing comprehensive mental health services to children and families in need.  The McLean-Franciscan Child & Adolescent Mental Health Programs will now include an even wider range of acute residential and day treatment options – effectively doubling the number of children and teens served under the partnership. This new venture addresses a particular need for community based acute treatment for younger children between the ages of 5 to 14. The existing McLean-Franciscan Child and Adolescent Inpatient Mental Health program, which is the largest in the Commonwealth with 32 beds and serves children ages 3-19, will continue to offer expert crisis stabilization for children needing inpatient mental health treatment. All of the joint program components will be housed on the Franciscan Children's campus.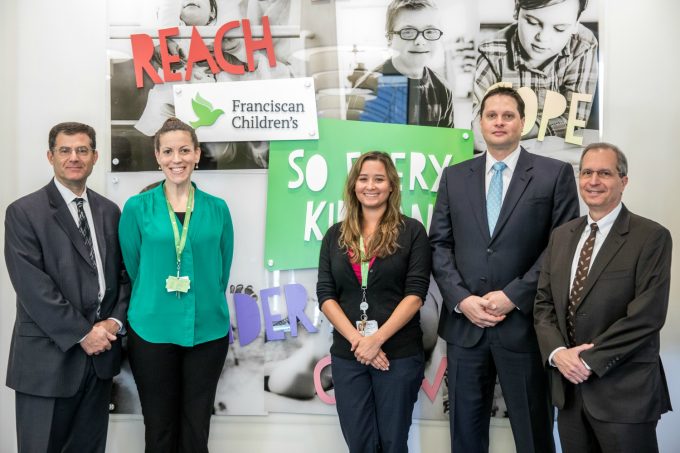 "McLean is proud of its longstanding collaboration with Franciscan Children's, where together, we are able to provide services to children and families when they are at their most vulnerable," said Joseph Gold, MD, Chief Medical Officer for McLean Hospital. "The growth of this program will allow us to serve even more families, while addressing the critical need for more mental health care needs for the youngest residents of Massachusetts."
With this expansion, Franciscan Children's welcomes McLean's Dr. Anthony Sossong, MD, Medical Director of Acute Residential for the McLean-Franciscan Child & Adolescent Mental Health Programs, as an addition to a joint staff of psychologists, social workers, nurses, teachers, and counselors who combine the expertise of both McLean Hospital and Franciscan Children's. The full-time staff of psychiatrists and psychologists in the joint program are also all on faculty at Harvard Medical School Department of Psychiatry.
Later this year, Franciscan Children's will also complete a renovation of the Acute Residential Program facilities to include a more child and family-friendly environment, new classrooms, new space for the Day Treatment Program, as well as a new playground to complement the existing gym and outdoor field space.
The two collaborations launched today as part of Mental Illness Awareness Week (MIAW), but with the growing need for child and adolescent psychiatric services, Franciscan Children's hope is that programs like these enhance awareness of mental illness at all times throughout the year.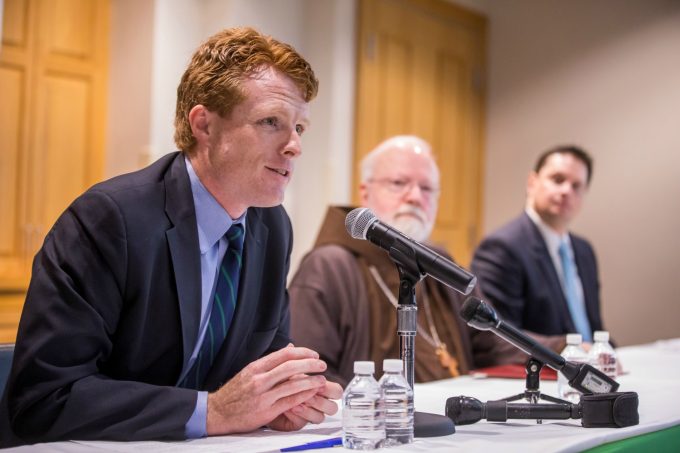 "For our children suffering from mental illness, access to health care can not only change lives, but save them. Through [these collaborations], we can continue our efforts to end the stigma of mental illness and help our kids receive the treatment they need," said Congressman Joe Kennedy.
View All Blog Stories