Our Blog
Franciscan Children's named Boston Parents Paper Family Favorite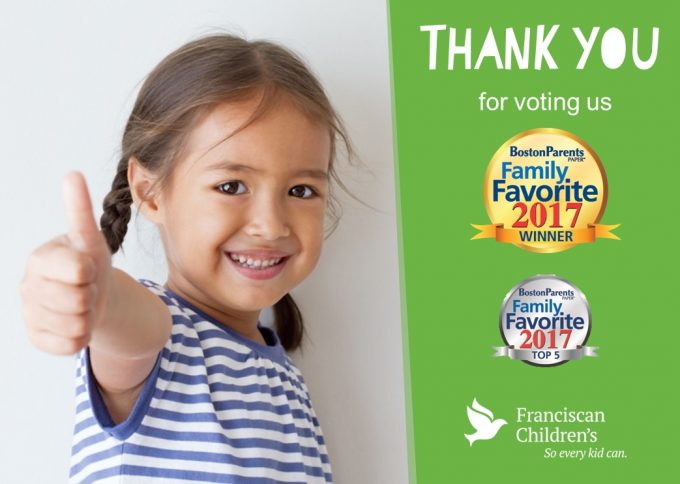 Each year, the Boston Parents Paper polls their readers to identify the Top Service Providers for families in our greater Boston community.  This year, we're proud to announce that Franciscan Children's won in three categories for "Family Favorite," and in four other categories as a "Top 5!"

To our parents, patients and staff who took the time to vote for Franciscan Children's in the Boston Parents Paper Family Favorite survey – thank you. You inspire us daily, and it is our privilege to provide excellent care for you and your family.
Check out the full list of results online here, or in the July edition of the Boston Parents Paper on newsstands now!
Located in the Brighton neighborhood of Boston, Franciscan Children's provides a compassionate and positive environment where children with complex medical, mental health and educational needs receive specialized care from people who are committed to excellence, innovation and family support, so that children can reach their fullest potential and live their best life. For more information on Franciscan Children's and how you can get involved please visit FranciscanChildrens.org.
View All Blog Stories