Our Blog
Franciscan Children's Project Published in JAMA Pediatrics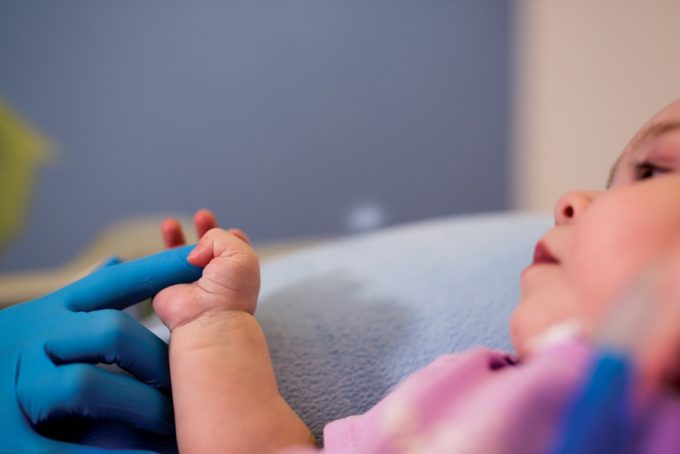 In 2015, our research team began a family engagement project to better understand the challenges that parents and caregivers of children with complex medical needs face when coordinating care. Led by Dr. Jane O'Brien and Carol Nash, and in collaboration with three parent partners, the project was funded by a grant from the Patient Centered Outcomes Research Institute (PCORI). The project surveyed nearly 250 parents of children with chronic, complex medical conditions who are cared for by an average of 13 outpatient physicians and six subspecialists. Many of these children are dependent on ventilators and life-sustaining technology.
Over a 15-month period, 735 surveys were completed, ranking coordination of care and caregiver stress among the greatest challenges. The most compelling survey responses were published this week in JAMA Pediatrics as an On My Mind piece, written by the three parent partners, to help these children's physicians better understand the parent voice and perspectives on caring for a medically challenged child. Parents feel that their voices are often muted by judgement or lack of understanding from many health care clinicians. In an open letter to their child's physicians, the parents offer a compelling plea to clinicians to hear their voice and work with them to help their children live their best lives.
"Because of Franciscan Children's extensive involvement in caring for patients with chronic and complex medical needs, we know that the road for these parents in ensuring quality medical care for their children is long and constantly challenging. We felt that it was important to quantify the issues they face and the obstacles they routinely encounter," said John Nash, President and CEO of Franciscan Children's. "We recognize and respect that parents know their children, and their voices need to be more readily incorporated into their children's care planning."
Read the full On My Mind article, The Top 10 Ways to Help Parents of Children with Complex Medical Conditions, here.
This article will also be printed in the April publication of JAMA Pediatrics. Thank you to our parent partner authors, Angela Carosella, Alexis Snyder, Erin Ward, for their efforts on this important project.
View All Blog Stories