Our Blog
Go Max Go! Massimo's Milestone Road Race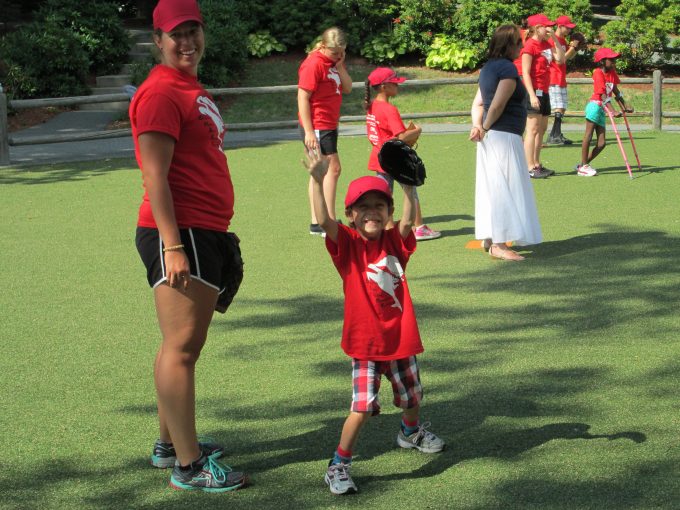 Massimo Reveliotty is celebrating a big milestone this year!
On April 29, 2006, Massimo was born 3 months premature and weighed only two pounds. His chances of surviving were very slim. He spent the next three months at Mass General Hospital and another month at Boston Children's Hospital. As Massimo's condition became less life threatening, he was moved to Franciscan Children's.
Massimo arrived at Franciscan Children's with chronic lung problems, vocal cord paralysis, and motor and feeding disability. Problems in the operating room while trying to place his tracheostomy and gastrostomy tube had led to cardiac arrest, leaving Massismo with cardiovascular and neurological problems as well. Over the next six months, he received treatment and therapy at Franciscan. On February 13th, 2007, after nearly 12 months in three different hospitals, Massimo went home for the first time.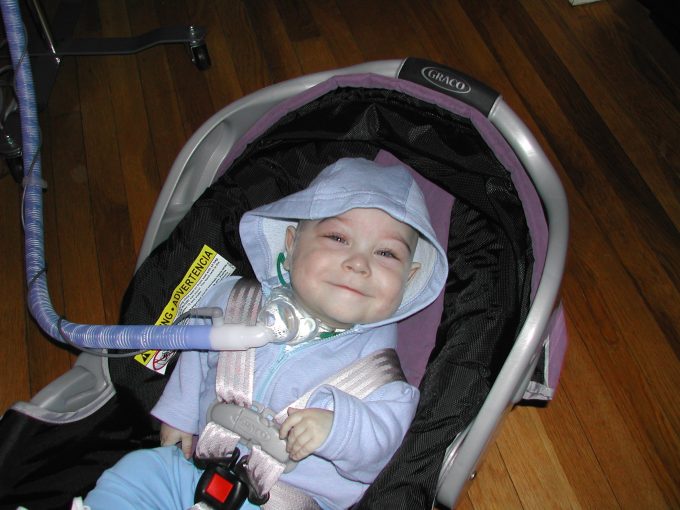 Although another hospital saved Massimo's life, Angela and Alex, Massimo's parents, credit Franciscan Children's with giving their son a quality life. While others expected that Massimo would never walk, eat on his own or be able to speak without an assistive device, Franciscan believed he could not only do all of those things, but that he could also play baseball, ride a bike, and skate.
After almost 10 years of receiving care at Franciscan, both as an inpatient and an outpatient, for feeding, speech, physical and occupational therapies, dental and pediatric medical care, Angela says Massimo's life is far different than anyone ever dreamed – he is a fun-loving, playful, hardworking little boy, attends a fully-integrated public school, eats everything under the sun and even plays adaptive sports!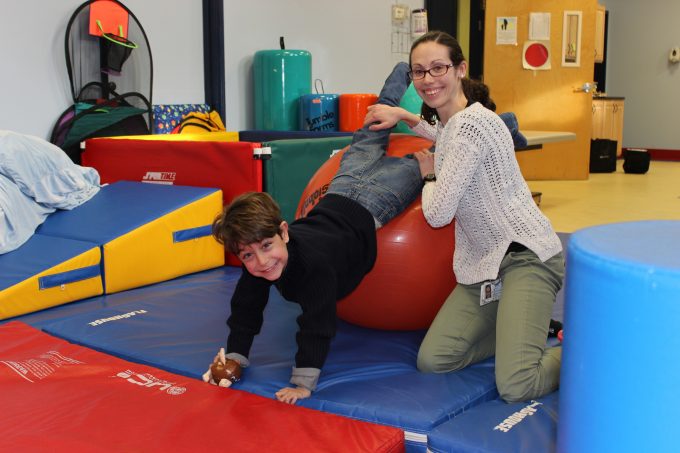 Angela, Alex and Massimo consider Franciscan Children's and it's staff part of their family and today, they are celebrating his 10 year anniversary with Franciscan Children's. To celebrate this milestone, Massimo, Angela, Alex and members of their family and friends are participating in the 8th Annual Franciscan Children's Road Race Walk/5K/10K on July 16th for the very first time.
Throughout his 10 years of visiting Franciscan Children's Massimo's caregivers there have become much more than medical staff—they have become friends.  Dr. Tuli, Dr. Leslie, and physical therapists Ray Lavitre and Amy Pasternak have become important supporters – giving Massimo endless encouragement and motivation. Running this race is not only a milestone for Massimo and his family but also a way to honor the amazing Franciscan Children's staff that has been alongside Massimo throughout his journey.
Amy Pasternak, will be joining Massimo's team, Go Max Go at the July 16th Road Race which will raise money to support Franciscan Children's.
Congratulations Massimo! You've come a long way and you earned it!
View All Blog Stories