Our Blog
Kennedy Day School Lemonade Stand: Taste Testing
The Lemonade Stand construction was complete and with summer just around the corner, we knew it was time to make the lemonade! With so many brands on the market, a great debate ensued in our classrooms as to which lemonade would be featured at the stand.  Since a consensus could not be reached we decided to put it to a vote and let our customers decide!
An official taste testing week was scheduled, prompting teachers to brainstorm ideas related to how to host the taste test around the Hospital's campus. These ideas quickly grew into many meaningful activities relating to the skills that our students work on every day in the classroom. Hosting a taste test would give way to broader social connections for our students and purposeful communication with less familiar people and places. Counting votes for various flavors would enable math skills to collaborate with fine and gross motor activities, while decorations and art projects lent to creativity and fun.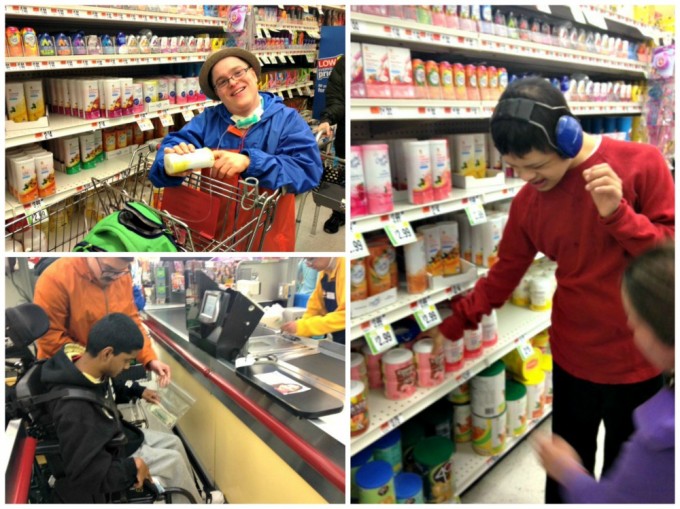 We departed for our local Stop & Shop to choose and purchase three different kinds of lemonade to be considered by the Franciscan Children's and Kennedy Day School (KDS) communities. While shopping, students had opportunities to work on money, socialization and communication skills, safety awareness and navigational skills. What an adventure!
Now the official taste testing could begin! Students used their communication devices to encourage Franciscan Children's and KDS staff to cast their vote. They also used this time to share information about the Bug's Bikes Lemonade Stand project to give testers background on what they were working on. After four days of taste testing, lots of comments and funny faces, a clear winner was determined… Stop & Shop frozen concentrate.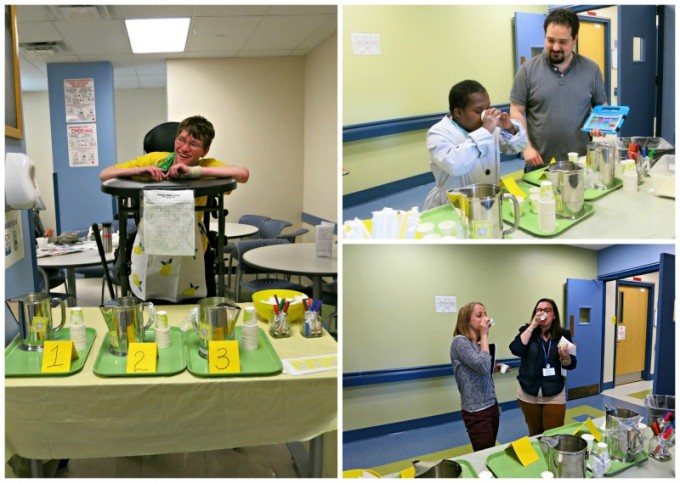 Students counted the ballots, using bingo daubers (markers) to record each vote on a large poster. The official results were displayed in our cafeteria for everyone to see.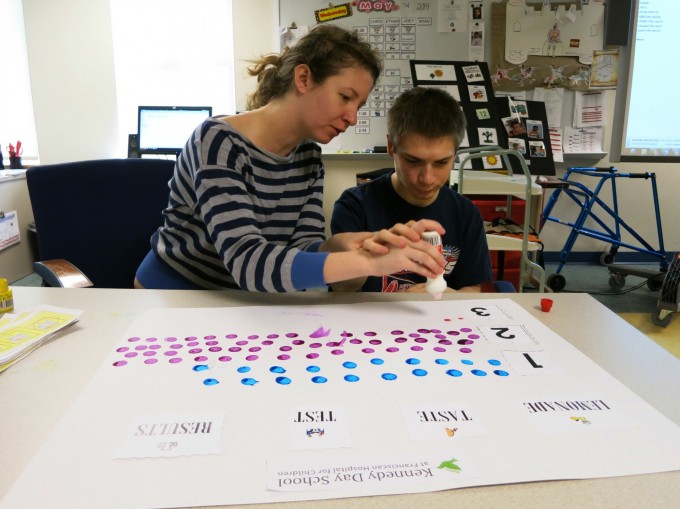 With development, construction, and taste testing complete, our students and staff looked forward to the grand opening of the Lemonade Stand! Stay tuned for more details on our Opening Day.
You can learn more about the Kennedy Day School Lemonade Stand project by checking out our other blog posts:
Part 1 | Kennedy Day School Lemonade Stand: Project Launch
Part 2 | Kennedy Day School Lemonade Stand: The Building Process

Part 3 | Kennedy Day School Lemonade Stand: Taste Testing
Part 4 | Kennedy Day School Lemonade Stand: Pour the Lemonade!
View All Blog Stories