Our Blog
NAMI Basics Introduces Caregivers to Care Techniques and Coping Strategies
Victoria Dekoatz is a Project Assistant for the McLean Franciscan Inpatient Mental Health program. If you have questions about the program, please call 617-254-3800 or email us at info@franciscanchildrens.org. To contact the 24-hour referral line for the program, please call 800-333-0338.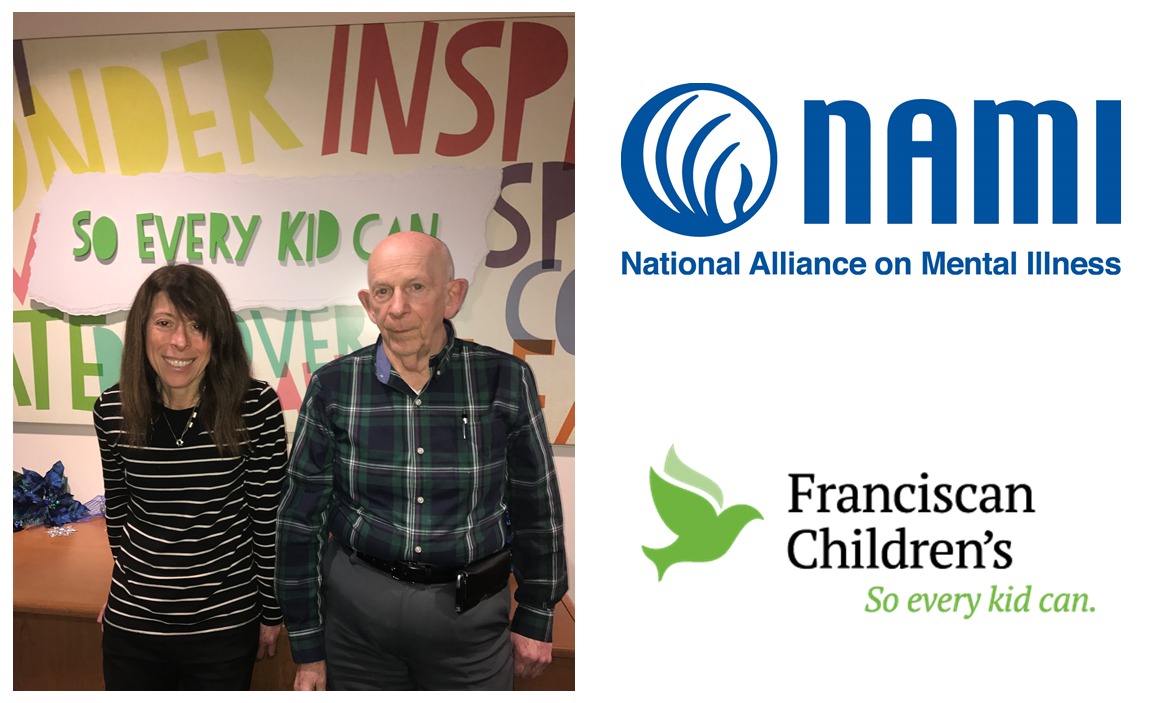 Franciscan Children's recently partnered with the National Alliance on Mental Illness (NAMI) to host a free 6 week course called NAMI Basics, a course designed to introduce caregivers to the basics of care techniques and coping strategies. Founded in 1979, NAMI provides support and education to parents and caregivers of children who suffer from behavioral and emotional challenges throughout Massachusetts and the United States.
The NAMI Basics program was held at Franciscan Children's on Sundays throughout December and January. NAMI Basics classes are taught by Parent Leaders who can relate to participants on a personal level and speak from experience about caring for children who face emotional and behavioral challenges. Parent Leaders Rachael Wurtman, a Special Needs Consultant, and Sid Gelb, the President of NAMI Newton/Wellesley, taught the classes onsite at Franciscan Children's and covered a broad range of topics including individualized education programs, problem-solving skills, coping techniques, and care strategies.
The NAMI Basics classes served as a valuable medium for fostering helpful conversations between Parent Leaders and participants who care for children from a variety of different age groups and backgrounds. NAMI Parent Leader Rachael has found through her work that parents and care providers of children with mental illness or behavioral issues often fear being "stigmatized" and can be "misunderstood by friends and acquaintances." Her advice to parents feeling unsure about seeking information about their child's behavioral or emotional challenges is to "go with their instincts, get more information, and reach out to medical professionals."
Please visit namimass.org for more information on the courses, support groups, and free resources.
View All Blog Stories