Our Blog
Room to Grow: an Early Education Unit on Living Things
The Franciscan Family Child Care Center, located on campus at Franciscan Children's, serves children ages eight weeks to six years old. Our program philosophy is educational and incorporates play both as a recreational activity and a learning opportunity. If you have questions about our Child Care Center, please call 617-254-3800 ext. 3500 or email daycareinfo@franciscanchildrens.org.
High-quality, early education and child care for young children improves their health and promotes their development and learning. At Franciscan Children's, we make it a priority to incorporate these kinds of early education programs and opportunities into the care provided in our Child Care Center.
Every day, our early education teachers are actively engaged with the kids: playing dress up, doing arts and crafts and even getting down on the floor to read stories and play. We understand the importance of both play and education, and are constantly brainstorming creative ways to make learning fun for the children we're privileged to work with.
Children in our Toddler II and Preschool rooms recently completed a lesson on Living Things. Under their Lead Teacher, Suzanne Brent, they studied what a living thing is, what it isn't, and what exactly makes living things "alive." To make this Unit more interesting and interactive, Ms. Brent turned the lesson into a hands-on learning experience – something that's very common in our Child Care Center.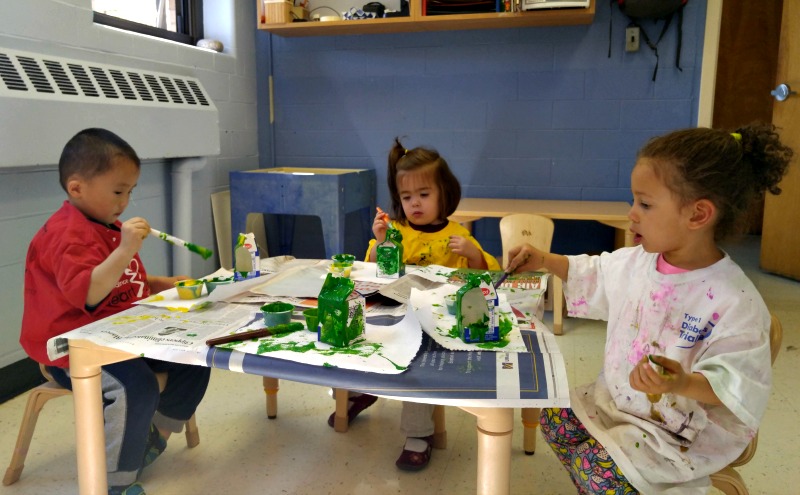 To start, the children made their own bird feeders, cutting and decorating milk cartons to hold food for birds. They then placed their bird feeders right outside of the classroom window so they could watch as their feathered friends stopped by for a snack!
The children continued with the Unit by planting seeds in plastic cups, using their hands to fill the cups with dirt, making small holes for the seeds, and covering them up with more soil. Each week, they watered their seeds and kept their plants on the classroom window sill so they could get the sunlight they needed to grow.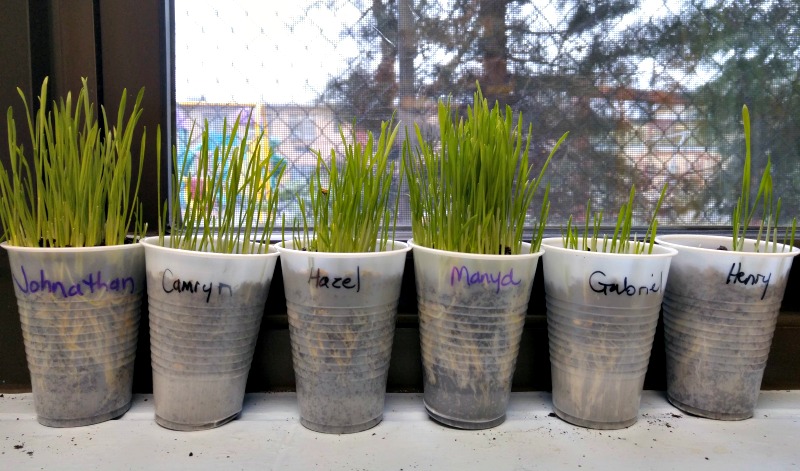 Although the kids were skeptical at first about how they would see their plants come alive, their faces were filled with shock and wonder each morning when they arrived to find that their cups of dirt had sprouted seedlings of basil, cilantro, tomatoes, peppers and lemon grass.
Just over 3 months after they were planted, their seedlings became much too big to keep indoors. They were ready for the fun part – transferring their thriving plants outside!
Each child helped Ms. Brent prepare their plants' new home. They got their hands dirty filling large pots with soil and carefully transporting their plants into them, all the while learning about why the plants needed to be moved outside and how sunlight and water helps the plants grow.
As Ms. Brent continued to teach the kids how to observe the natural world around us, their plants grew strong and tall. Throughout September, our campus was a little bit brighter with the addition of our brand new tomatoes, basil, and peppers!
Next, the children with start a Unit on Community and Friendship where they will learn about how we work together as a community as well as how to act and behave like a friend.
View All Blog Stories