Our Blog
Tips for Healthy Travel
Franciscan Children's Pediatrics is dedicated to providing excellence in primary care for infants, children and adolescents. If you would like to set up an appointment for your child, please call us at 617-779-1500.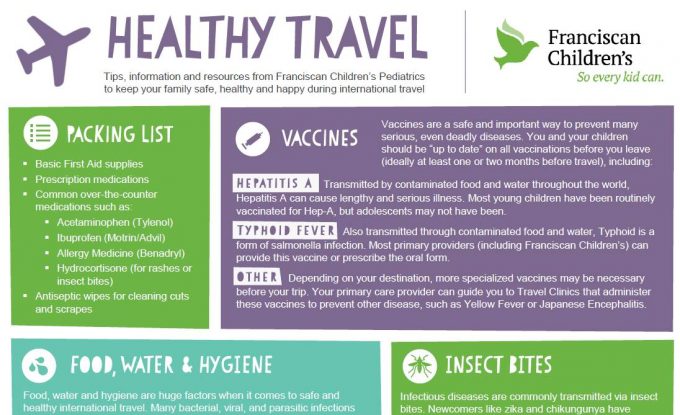 Summer is vacation season! If your family is planning any international travel this year, there are plenty of tips, information, and resources available to help keep your family safe, healthy and happy.
Traveling abroad with your children can be an exciting adventure, exploring new (or familiar) places as a family and creating memories that last a lifetime. These same adventures can also be stressful for parents. Traveling means being away from home base – in a foreign environment, with different food, water, and often changes to your eating and sleeping routines. All of these variables (and more) mean that it's a lot easier for someone to get sick.
Proactive planning and smart packing can go a long way in keeping you and your family healthy while traveling. Check out tips, information and resources, compiled by our Franciscan Children's Pediatrics team in this infographic, or by clicking the image below.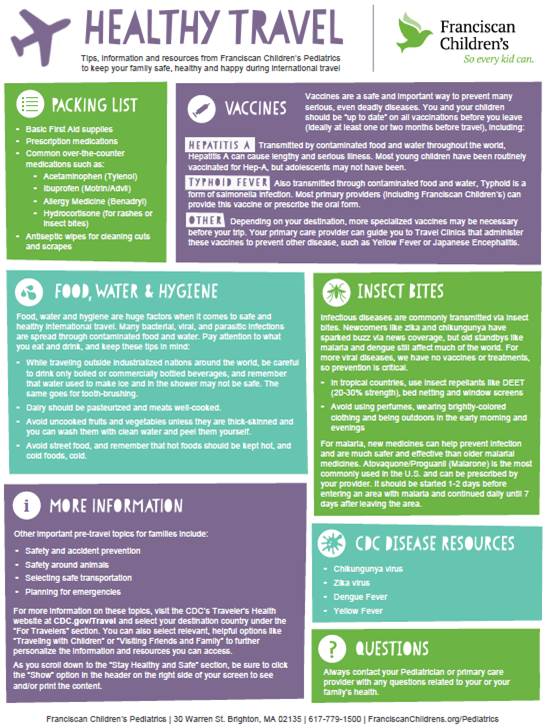 View All Blog Stories