Our Blog
Valet Parking Comes to FHC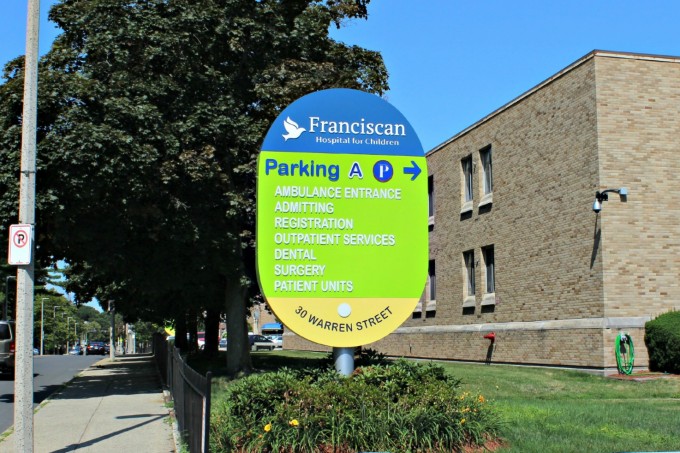 Beginning on Tuesday, September 2nd guests may notice some new, welcoming faces as they enter Parking Lot A.  We are piloting a complimentary valet parking service for guests in order to improve our patients and families' experience as they arrive and depart Franciscan Hospital for Children.  We hope the following Q and A helps provide clarification around this new service.
Q: Who will be taking my car?
A: The hospital has contracted with a third party vendor to provide valet service.  Attendants will be uniformed and are available not only to park cars, but to assist families as they enter the building.
Q:  How does it work?
A:  Simply pull in to Entrance A and you will be greeted by an attendant.  The attendant will direct you to a convenient unloading area.  Once all occupants have exited the vehicle, the attendants will take your keys and provide a claim ticket.  After your visit, just return to the attendant with your claim ticket and your vehicle will be retrieved.  We anticipate this process will take no more than 10 minutes at peak times.
Q:  I prefer to park my own car.   May I still do that?
A:  Yes, you may still park your own car.  We ask only that you follow posted instructions and register your vehicle upon entering the building.
Q: I'm sending someone to the hospital who doesn't speak English as their primary language.  How will they engage the parking attendant?
A: Several of our parking attendants are bilingual.  For those who are not, they can call on Interpreter Services to support non-English speaking visitors, just as anyone else in the hospital can.
Q: Will my car be parked on-site and will I have access to my vehicle if needed during my stay at the hospital?
A: Your car will remain on the campus and you can be escorted to your vehicle should you need access during your visit.
Q: I have a question about the valet parking service.  To whom can I direct it?
A:  Any comments and questions should be directed to our Director of Safety and Security by calling 254-3800 ext 1106 or by leaving a comment on this blog post.
View All Blog Stories