Our Blog
What's a parent to do? The Peanut Conundrum
Joie Curran, MSN, RN, CPNP, is a Nurse Practitioner in our Pediatrics Clinic. Our Pediatrics Clinic is dedicated to providing excellence in primary care for infants, children and adolescents. If you would like to set up an appointment for your child, please call us at 617-779-1500.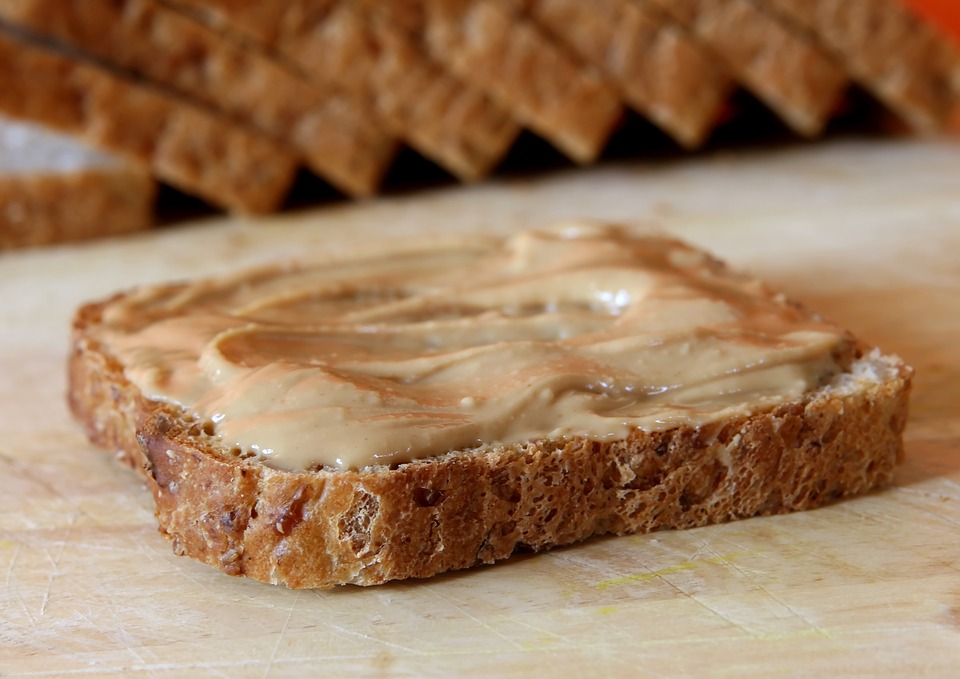 I distinctly remember standing next to my 1 year old son with a teaspoon full of peanut butter and a slice of toast.  "Should we do it?" I asked my husband.  "I mean we have to find out eventually right?" he said.
With fingers crossed, I spread the peanut butter on the bread and gave a small bite to my son.  We had the Benadryl ready, we had the phone next to us, and we held our breath and stared at him for what seemed like forever.  No hives, no swelling, no reaction. We were lucky that he was not allergic to peanuts, but the stress of introducing such a high allergen food was definitely present.
This month marks exciting news from the American Academy of Pediatrics1 for parents struggling with the same anxiety I felt introducing peanut protein to my child.  Based on a new study in the New England Journal of Medicine2 and in conjunction with the National Institute of Allergy and Immunology3, three new guidelines have been endorsed by the AAP to help parents navigate the introduction of peanut protein to their children.
Guideline #1:  For infants who are at high risk for having a peanut allergy, such as those allergic to eggs or those with severe eczema or both. It is encouraged to introduce peanut protein to these infants between age 4-6 months along with the supervision of a pediatrician or pediatric allergist.  Allergy testing via blood and/or skin prick testing is highly encouraged for these infants before introduction of peanut protein.
Guideline #2:  For infants at increased risk of having a peanut allergy, such as those with mild to moderate eczema. It is encouraged to introduce peanut protein to these infants at around 6 months of age within the home setting and in accordance with family preferences.  Pediatrician supervision and lab testing is not mandatory in these cases, however may be considered by families.
Guideline #3:  For infants at low risk of having peanut allergy, such as those without eczema or any food allergies. It is encouraged that peanut protein be introduced at any time during the period of solid food introduction in accordance with family preferences.
So what is the best method to introduce peanut protein to your child?  I found that using a small amount of peanut butter was easiest.  You can mix the peanut butter into any of the pureed foods your child eats.  For older babies with teeth, you can spread a small amount of peanut butter on toast or crackers.  Remember, peanuts in their whole state are a choking hazard and must be avoided for children under age 5.
But wait!! What if there is a reaction??  I hear your panic, I felt it too.  The best thing to do is be prepared.  Know what signs and symptoms to look for.  On average, most reactions will occur within minutes to 2 hours after ingesting the food item.
Common allergic reactions to food items include:
Hives
Skin rash or reddened skin on body
Vomiting/diarrhea
Mouth/lip/tongue itching or swelling
Wheezing/nasal congestion/cough
Trouble breathing or bluish color to lips
A few helpful tips to help calm your nerves:
If possible, plan to have another adult in the home when introducing peanut protein for the first time.
Do not do this at night or before a nap. Be able to monitor your child for a few hours after introducing the peanut product.
Make sure you have a bottle of children's diphenhydramine available (commonly known as Benadryl) and know your child's appropriate dosage.
Keep your phone handy in case of a severe reaction and call 911 with any mouth/lip/tongue swelling or trouble breathing.
For more information regarding peanut allergies or other food allergies, please contact your child's pediatrician or check out the Food Allergy Research and Education website here.
Parenting is stressful.  Just remember you are doing a great job…an informed parent is a prepared parent…give yourself a pat on the back!
References:
1. AAP News: New guidelines detail use of 'infant-safe' peanut to prevent allergy
2. The New England Journal of Medicine: Randomized Trial of Peanut Consumption in Infants at Risk for Peanut Allergy
3. Annals: Addendum guidelines for the prevention of peanut allergy in the United States: Report of the National Institute of Allergy and Infectious Diseases–sponsored expert panel
View All Blog Stories