Careers at Franciscan Children's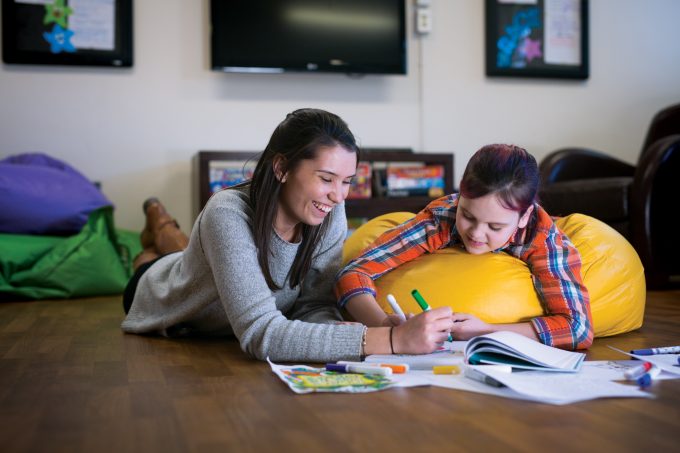 It takes a special kind of person to serve children with special needs. If you have a passion for service, and a desire to help children reach their potential, Franciscan Children's may be for you. We offer a high standard of excellence that's well known in the Boston healthcare community at a convenient, accessible location in the Brighton neighborhood of Boston.
Explore Current Job Openings Now
Why Franciscan Children's?
At Franciscan Children's, we envision a world in which all children can reach their fullest potential and live their best life.
It is our mission is to provide a compassionate and positive environment where children with complex medical, mental health and educational needs receive specialized care from people who are committed to excellence, innovation and family support… so that children can reach their fullest potential and live their best life.
Our values are Compassion, Excellence and Positivity.
Does that resonate with you? Then you may want to consider a career at Franciscan Children's.
No two children are exactly alike, and no two providers are exactly alike. The scope of our services creates an environment in which providers are not seeing unfamiliar patients all day, but instead have the opportunity to get to know each individual child. For many of our staff, forming that bond can be the most rewarding part of their job.
Delivering excellent care and education is our continuous pursuit. Employees are encouraged to recommend changes, report their findings, and learn from the experience of their peers. Open communication and a culture of collaboration lead to best possible outcomes.
Our shared responsibility is to ensure that each child does his or her own personal best. Our staff models that with their own commitment to excellence and dedication to the children and families they serve.
The families we serve are at the center of all the services we provide, and that focus applies to our staff as well. Whether it's the onsite day care or flexible work schedules, we strive to make sure that hospital employees can serve their own families as well as those they work with.
Staff Testimonials
"The children I worked with at Franciscan Children's and the Kennedy Day School taught me things that no textbook or professor in the world could have. They taught me the importance of believing in their abilities." – Nimisha Muttiah, Speech-Language Pathologist (Read more about Nimisha's experience on our Blog here.)
"My favorite thing about being a nurse at Franciscan Children's is getting to make the children smile each day! They become less like 'patients' and more like 'family' each day that they're here. It's an honor to care for these kids!" – Nurse, Inpatient Pulmonary Rehabilitation program
"Being a nurse on CBAT at Franciscan Children's has allowed me to realize how many kids and families need our help to learn how to navigate child/adolescent psychiatric treatment and provide them the support to succeed after discharge." -Nurse, Community Based Acute Treatment (CBAT) program
Code of Conduct
Our Code of Conduct describes our commitment to performing our work with honesty and integrity and with the greatest transparency possible. This document is a collection of rules and policy statements intended to assist employees, vendors and volunteers in making decisions about their conduct in relation to their work at Franciscan Children's. Download the full version of it here.