Surgical Services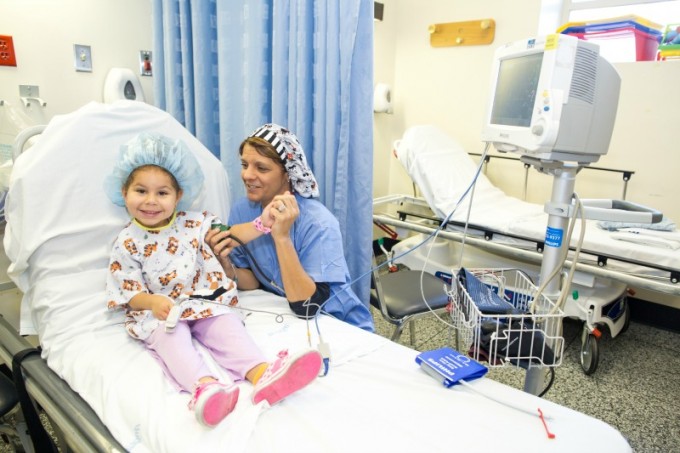 At Franciscan Children's, our compassionate and caring staff provides children with the highest quality outpatient surgical services in a family-centered environment. Specializing in caring for all children, including those with special needs, the surgical team is committed to creating a care plan that meets each child's individual needs.

Interested in learning more about our program? You can find more resources on this page, or check out the video below! Annie's Surgery Adventure walks you through what a patient/family's experience would be like when visiting our outpatient Surgical Services department.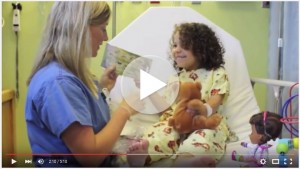 About Our Program
We provide services for children who have extensive dental needs, developmental disabilities, medically compromising conditions, as well as those who have difficulty coping with dental treatment on an outpatient basis (situational anxiety).
The surgical suite is equipped with 3 highly advanced operating rooms, including a newly renovated pre-op area that provides a calming and kid-friendly atmosphere for patients and their families prior to surgery. Surgical care is delivered with a sophisticated level of technology and skill to more than 250 patients per month.
Dental surgery (restorative procedures including crowns, root canals, fillings, extractions, etc. as well as preventive care requiring anesthesia)
Oral surgery
Botox injections for treatment of limb spasticity
Selected minor outpatient procedures
For Our Families
It is our privilege to care for your child and our goal to deliver the highest quality care in a family-centered environment. The unique needs of each child guide the surgical process from pre-operative evaluation through post-operative recovery.
Parents and/or guardians are encouraged to accompany their child through anesthesia induction, and we encourage your child to bring in their favorite comfort item/toy as part of our efforts to create a calm and easy experience.
Our staff specialize in providing dental surgical services to pediatric patients, and are passionate about caring for children and their families.
Certified Child life Specialists at Franciscan Children's help children, adolescents and families cope with the fear and anxiety associated with the medical environment and hospitalization. Our Child Life Specialist dedicated to the perioperative area helps to guide families through the surgical experience, offering simple explanations of the surgery process and clarifying any misconceptions or concerns.
In preparation for the Operating Room (OR), Child Life can provide age-appropriate explanations of what patients can expect in the OR using pictures, medical equipment and anesthesia masks on the day of surgery. These activities offer children an opportunity to explore their experience on a different level, and often help to decrease anxiety and fear.
Child Life also offers support during induction and post-surgery, providing distraction activities for patients to ease fears and anxiety while also offering support to families.
Interpreter Services are available to families with Limited English Proficiency.
Want to know more about what to expect and how to prepare your child for surgery? Watch our video, Annie's Surgery Adventure, or click through to our Parent Handbook or Plan Your Visit pages using the buttons below.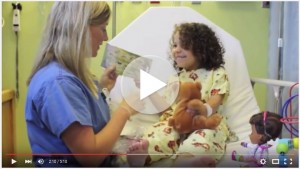 For Dentists
Staffed by Franciscan Children's dental professionals, including in-house dental anesthesiologists and assistants, we welcome private offices to use our surgical facilities in treating their patients.
Additionally, we have specialist pediatric dentistry faculty and residents, as well as other specialists from Boston University, available to treat your patient in our Operating Room if that is your preference.
Our surgical scheduling staff works with private offices to assist with insurance verification and authorization. We credential dentists so that they can use our facilities to treat their own patients. In addition, we have experienced dental assistants to support you as you work, and dental-specific equipment and supplies for your use and convenience.
Materials for Physicians who are planning to welcome their patients to our Operating Suite.
For more information, or to schedule a tour of our facility, contact our coordinator at 617-254-3800 ext. 2970. For a virtual tour, watch our video, Annie's Surgery Adventure.
Contact Now