Respiratory Therapy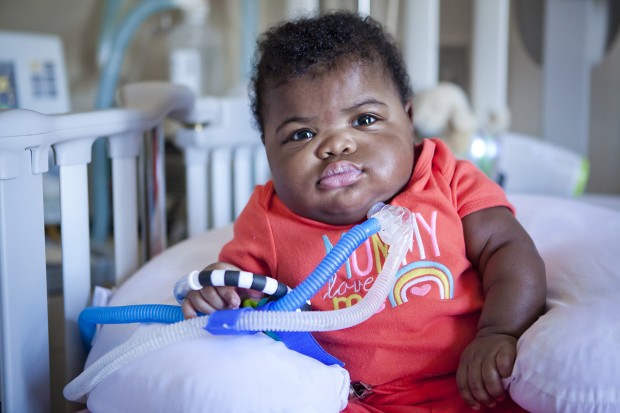 At Franciscan Hospital for Children, Respiratory Therapists work with infants, children, and teenagers (birth to 22 years of age). Each day, therapists work with each child to address breathing challenges, and help them reach their full potential.
Patients and families receive intensive services from respiratory therapists under the direction of Pulmonologists and attending physicians.
Many patients born prematurely and/or with cardio-respiratory defects require full ventilator support while they await corrective surgery, or to allow their lungs to grow and work adequately. Once the causes of the defects are resolved, they may be weaned off the ventilator. In some instances, children will remain on a ventilator at night, in which case, we train families to take the child home while still on the ventilator, and provide them with the skills and information they need to ensure a safe and secure environment for the child.
Respiratory Therapists at FHC specialize in:
Ventilator management and weaning
Trache tube management and decanulation
Non-invasive ventilatory support (Bi-Level ventilation)
Respiratory medication evaluation, management and delivery
Respiratory muscle evaluation and exercise
CPR and airway management
Family and patient teaching