Children's Wellness Initiative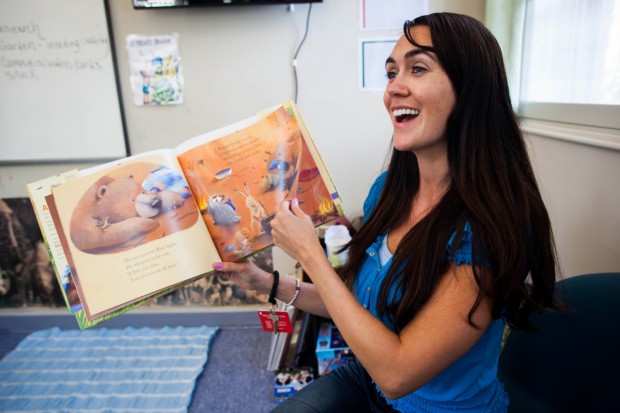 Franciscan Children's believes that families need easy access to high-quality, comprehensive care. To fulfill that need, the Children's Wellness Initiative was formed.
The CWI program provides school-based mental health counseling, combined with outreach, education, and prevention. The goal is to make it easier for children and families to receive the social and emotional help they need.
The Initiative provides school-based behavioral health services that promote emotional and social wellness. The program's interdisciplinary staff provides individualized care that involves families, teachers, pediatricians, and other significant caregivers.
Recognizing that children may need support for different reasons and in different environments (i.e. they can't get to Franciscan Children's), we offer a number of treatment options that address a range of emotional, behavioral, and learning problems. By addressing difficulties early on, children can achieve their maximum potential for success.
Services Offered
A comprehensive evaluation is often the first place to start when a child is having emotional, social, or academic difficulties at school or at home. This evaluation will determine what services will best help a child, and will also help to inform parents about treatment choices. This evaluation can be done at the child's school, home, or at the hospital.
A parent may decide after an evaluation that counseling may help support a child. For instance, emotional and social stressors can often interfere with a child's ability to maximize his or her potential for learning. A variety of counseling methods, such as individual, group, or family therapy can help a child and family cope better with problems.
A unique component of the program is the availability of a child psychiatrist, who can further evaluate a child's emotional or behavioral difficulty. When indicated, the psychiatrist and parent can discuss how psychiatric treatment and/or medications might be helpful to a child. Ongoing follow up treatment is part of the service.
At times, a child may have an emotional crisis while at school. We can be available to help families and schools manage the immediate crisis, and help teach coping skills that can aid in preventing another future crisis.
Interactive workshops are offered to help teachers understand and address emotional, social, and family factors that may affect a child at school. Individual consultations are also available to help teachers foster emotional wellness in a particular child.
Some parents have questions about their child's development and behaviors. We offer individual meetings to help parents manage their unique situations, and offer workshops for parents to come together for support and learning.
Our team provides a series of prevention workshops that are utilized in the classroom to enhance the physical and emotional wellbeing of the children we serve.
Our team can assist parents in advocating for their child's learning needs. We attend Individualized Education Program (IEP) meetings, and are able to interface with the school and the parent. We also help families connect with legal aid, insurance coverage, and community activities that may further support them.
How The Program Works
To participate in the program, the child must be a student at one of the participating schools. Either a parent or teacher can refer a child for counseling services if the child exhibits unusual or chronic behaviors or emotions. The parent or teacher should contact the site manager who will schedule an intake session.
A clinician will meet with the parent or guardian to complete a clinical evaluation and a psychosocial history on the child and family. After that session, a diagnosis and plan of action is determined. Payment for services is handled through insurance and the therapist works to secure authorization prior to treatment. Depending upon insurance, some parents may have a co-pay.
Staff Qualifications
Each school program is led by the site manager, a licensed independent social worker serving as the liaison between the child, caregiver and school. Site managers work with an interdisciplinary team, including social workers, psychologists and a psychiatrist, who are experienced in working with youths to identify the child's needs, and developing plans to make sure those needs are met. The team is culturally competent, and offers interpreter services at no additional cost.
For more information, please contact: Kristan Bagley Jones, LICSW, Program Director at 617-254-3800 ext. 3040.
Contact Now