Ben's Story
As a new mother, Samantha Battis felt the usual roller coaster of emotions. She was elated, exhausted and hopeful for the future of her son, Ben.  However, her emotions began to shift when Ben turned three months old. Her longtime experience as a nanny had prepared her for the way infants typically acted… but Ben was different.
With the feeling that something wasn't quite right, Samantha brought Ben to his pediatrician. "I shared my concerns with his doctor to make sure he was developmentally on track," said Samantha. "I was told I was a first-time mom and that I just needed to not worry, go home, and love my child. That's how our journey began."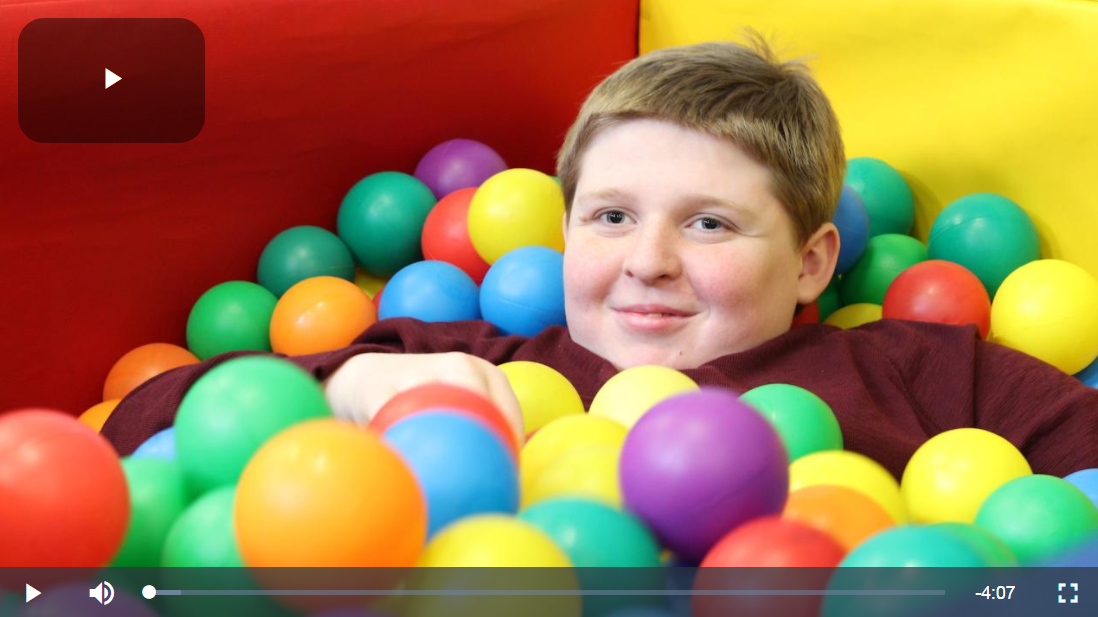 At 17 months, Samantha was forced to remove Ben from his playgroup as other mothers began voicing their concerns about Ben's behavior.  Around the same age, Ben became scared of unfamiliar noises and objects around him and would act out aggressively. Samantha knew this behavior was not normal and continued to fight for answers.
Four years later, Ben was diagnosed with Asperger Syndrome, a high-functioning Autism Spectrum Disorder.  Over the next seven years, Samantha visited countless specialists but saw no improvement in her son's behavior. As Ben grew older, his communication became more limited and he talked with his body instead of using his words. His fear and confusion translated into aggression.
"His communication became more limited and he talked with his body instead of using his words."
After stumbling upon a Lego Club in a Facebook group for mothers with children on the autism spectrum, Samantha signed up and made the two-hour drive from Rochester, New Hampshire to Franciscan Children's in the Brighton neighborhood of Boston.  Centralized on improving social and interpersonal skills while having the opportunity to interact with children in a safe space, the group seemed like the type of place where Ben could thrive.
Samantha would soon meet Dr. Shoshana Fagen, the program director and a clinical psychologist in the Outpatient Mental Health department at Franciscan Children's.  Dr. Fagen immediately provided insight into Ben's behavior, which gave Samantha the comfort she had been searching for over the past decade. "When we found Dr. Fagen at Franciscan Children's, it was probably the first time I was able to breathe a sigh of relief," said Samantha.
The confidence Samantha felt in Dr. Fagen quickly transferred into one-on-one therapy sessions and a treatment plan for Ben's progress. Dr. Fagen listened to Ben and never pushed him beyond his limits. As their bond strengthened, Ben began to see her as an ally rather than an enemy.  "Ben is a different kid today than the kid I first met. The most important thing to do to earn his trust was to listen to him, and to not ask him to do more than what he was comfortable and capable of doing," said Dr. Fagen.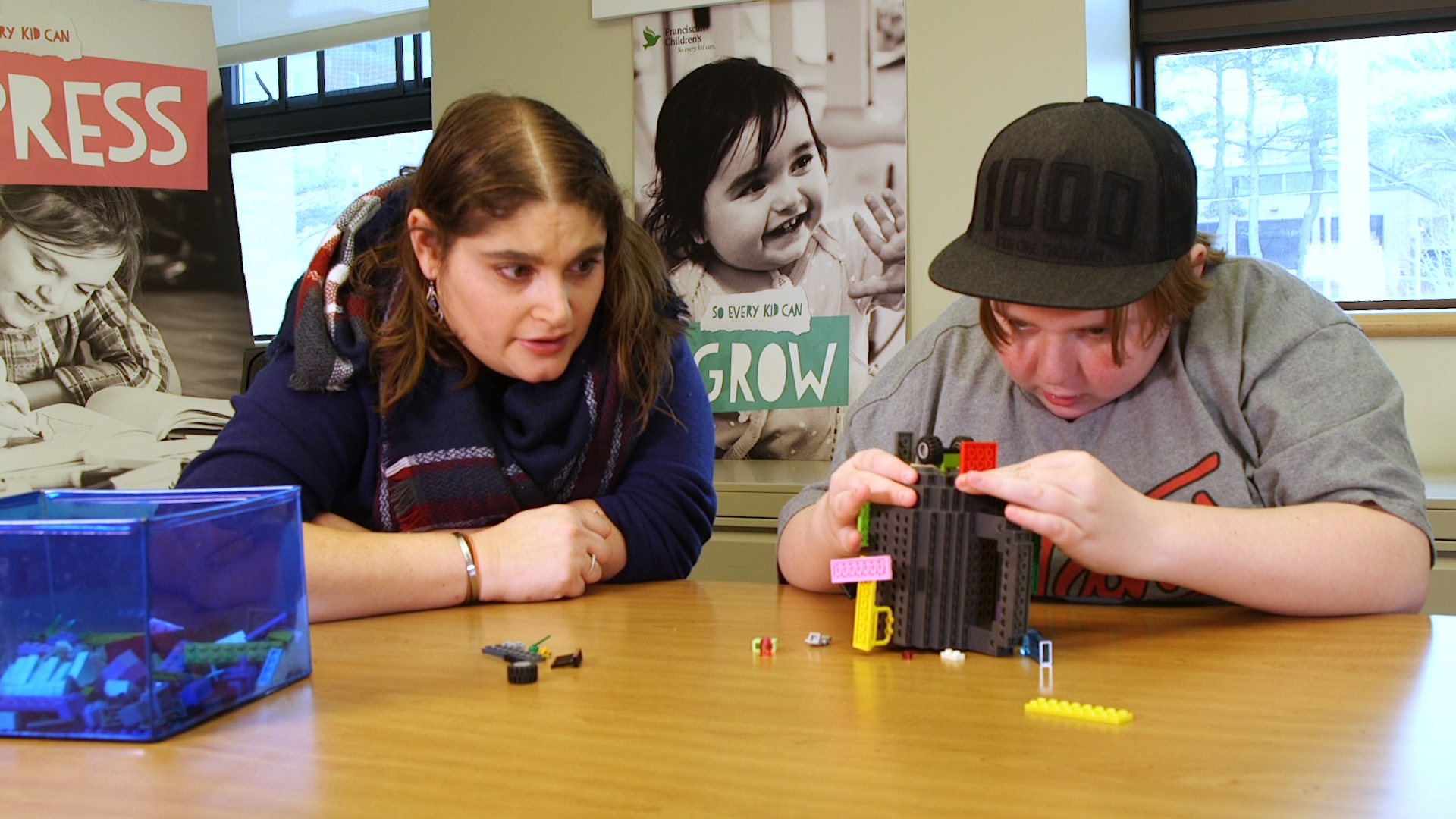 "He's starting to read. He's starting to write. He's successful."
After seeing the incredible progress Ben was making, Samantha decided to transfer all of Ben's medical services to Franciscan Children's. Now a patient for over two years, Ben receives treatment from outpatient mental health, as well as the feeding team, dental, and primary care departments. This helped him to establish consistent treatments all in one facility.
Samantha notes, "I wish I had found Franciscan years ago because one-stop shopping is beautiful. Before, it was astounding the amount of justifying I had to do when it came to Ben's diagnosis. When I walk through the doors [here], I leave that all behind."
Today, Ben is thirteen years old and is experiencing an outstanding transformation. He uses his words instead of aggressive behavior because he knows his voice is heard. Franciscan Children's gave Ben back his childhood.  His creative ability has come to light through designing his own Halloween costumes, and he shows his athleticism though impressive bike tricks.
Most importantly to Samantha, Ben's education is back on track, "He's learning tenth-grade geometry and geography. He's starting to write and learning to read. The biggest breakthrough for him is that he's embracing his education because he can now express what is making him fearful. He can talk about what his struggles are and then work to face them."
Click here to learn more about Ben's story via the Boston Globe, and how his bond with Dr. Fagen was a key breakthrough in his treatment.
Want to share your story? Send it our way to stories@franciscanchildrens.org.
Explore All Stories