Brooke's Story
14-year-old Brooke was walking home after a fun afternoon out with her cousin when a car swerved off the road and onto the sidewalk, striking her, and throwing her 50 feet into the woods. Her quick-thinking cousin frantically searched for her, calling Brooke's mom and 911 for help. Brooke survived the initial impact, but with most of the bones in her face broken and legs crushed. Brooke's mother, Gina, received a call that was worse than any nightmare she'd ever had.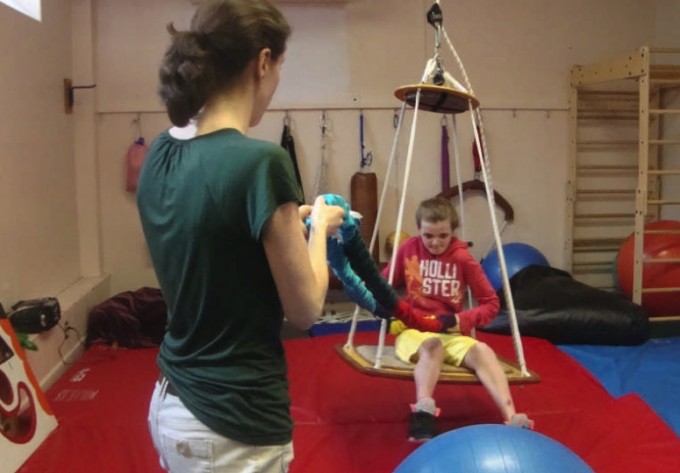 Brooke was taken to Hasbro Children's Hospital in nearby Providence, where she was stabilized and underwent numerous surgeries to reconstruct her contorted body. Matters were made more complicated by her underlying condition, Osteogenesis imperfecta, a genetic bone disorder better known as brittle bone disease. After the initial accident, recovery was extremely difficult. Brooke spent 3 weeks in the Intensive Care Unit in an induced coma, and when she woke up, she was forced to breathe through a tracheotomy, and her jaw was wired shut to facilitate healing. After three more weeks in the pediatric unit, Brooke was transferred to Franciscan Children's to focus on rehabilitation.
Being so far from home wasn't easy for Brooke or her mom, who traveled to Brighton from Rhode Island daily – with a toddler in tow – to be with Brooke. In spite of the distance, Gina knew that Franciscan was just where they were meant to be. "As soon as I realized that Franciscan focused exclusively on children, I knew this is where she'd receive the best care," said Gina.
Convincing Brooke to go through the discomfort of therapy wasn't easy. Her therapists approached every session, sometimes four of them in a day, with an optimistic attitude, always explaining the rewards and consequences of doing the work required to recover. Her work was intense, doing Physical therapy, Occupational therapy, Speech and Language therapy each day. Her therapists worked hard to understand and work with Brooke, and she was even seen by a psychologist to help her with the emotional aftermath of the accident. At times, therapy would be a negotiation. "Brooke was strong willed before the accident and after, she was angry that something so unfair had happened to her," explained Gina.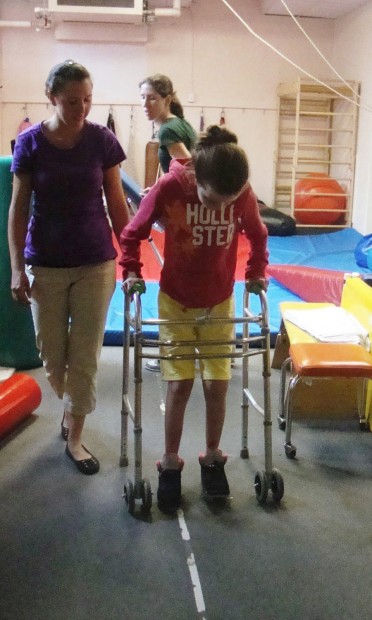 Her therapists were consistent, positive and undaunted, helping Brooke make great progress over the four months she was at Franciscan.
Less than six months after her accident, Brooke is returning home, able to walk independently.
Less than six months after her accident, Brooke is returning home, able to walk independently. She is looking forward to swimming and spending time with her friends again. Doctors who had expected it to take a year for her to walk again are pleased to see her beating their expectations, walking after just four months. This fall, she'll return to school and continue her therapy on an outpatient basis, this time closer to home. When asked what the future holds, she says she has a new understanding of hard work. "I used to complain about doing the dishes. Now I'm glad to be able to do them. No matter how hard work is, I realize now it pays off."
Want to share your story? Send it our way to stories@fhfc.org.
Explore All Stories