Conor's Story
It was an evening in early December of Conor's 8th grade year when he suddenly became very dizzy and nauseous. Unable to speak or walk, he spent the night in the emergency room, and was later admitted. For any child, the onset of such bizarre symptoms would be troubling, but they were especially so for Conor, who also had a non-verbal learning disorder (NLD), movement disorder, dysfluency/speech issue, and a history of seizures. NLD is one of several social communication disorders that are on or near the autism spectrum, and can make connecting with others especially difficult.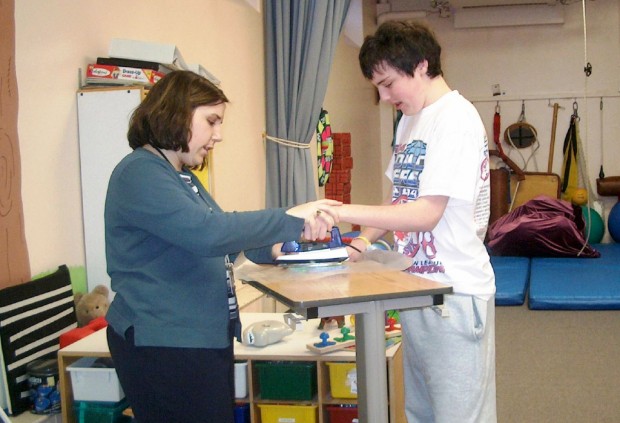 After a battery of tests, doctors at Children's Hospital Boston diagnosed him with Meningoencephalitis, a medical condition causing swelling of the brain and the membranes of the central nervous system. Although the source of the infection was never determined, his existing conditions made treating the acute condition more complex and challenging.
After three weeks, Conor was transferred to the Pediatric Rehabilitation program at Franciscan Hospital for Children. His parents chose Franciscan because of its proximity to home, and its core focus on treating children with special needs.
"As physical, occupational, and speech therapists worked to get our son back to pre-illness form, they took the time to get to know and understand him. We gave them a pretty detailed developmental history to help them establish a baseline skill level. Our expectations were for our son to return home as strong and fit as he was before he got sick. Those expectations proved to be unrealistically low," said Conor's mother, Pat.
"Our expectations were for our son to return home as strong and fit as he was before he got sick. Those expectations proved to be unrealistically low."
Under the care and coaching of his therapists, he strengthened his core muscles and limbs, and improved his posture. His endurance became dramatically better. The biggest change, though, was in his attitude. The therapists at Franciscan fostered a confidence in him that had been lacking prior to his illness. Conor's therapists understood, and took into account the social communication disorder that affected the way he saw himself and the world around him. As part of his rehabilitation, they took him for walks and helped increase his awareness of people. In the past, he had always put his trust in whoever he was with when it came to crossing the street. The occupational therapist pointed out that he had to look all ways, and sometimes over his shoulder, to see if cars might be turning; she reminded him at each corner of things to watch for. Although his parents had tried to explain that to him as well, it was more effective coming from someone outside his immediate family. With his regained strength also came a new independence.
Today, Conor has made a full recovery from the Meningoencephalitis, and is playing ultimate Frisbee as a freshman in college.  He's making new friends, and using the strategies he's learned to make the most of his college experience. His mother, Pat, continues to advocate for him, and share her experience helping other parents on a blog, entitled Instructions for Life (for those who need a book.)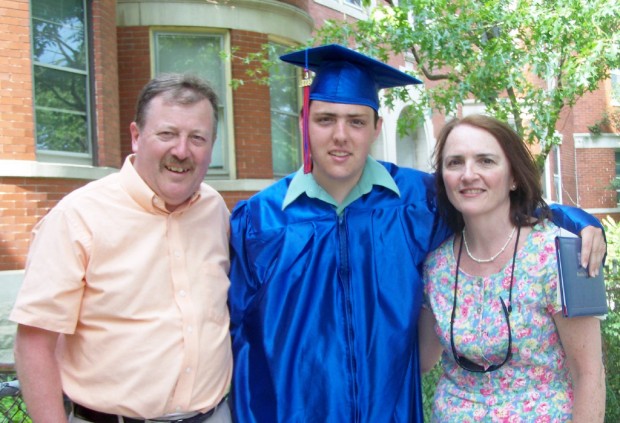 Want to share your story? Send it our way to stories@fhfc.org.
Explore All Stories