Kiki's Story
Akalia "Kiki" Nelson was born on May 14, 2003, a beautiful, healthy, and vibrant baby girl. When she was 19 months old, shortness of breath led to an emergency room visit, which became more than a seven month hospitalization. Kiki's kidneys were failing, and she needed a blood transfusion, dialysis, and ultimately, a transplant.
By July 2005, Kiki was stable enough for her mother to return to work, but not well enough to attend a typical daycare. Instead, she began attending the Hyman Novack Medical Day Care, where she could play and make friends while receiving the medical attention she needed. Regular dialysis sessions continued as she awaited a kidney transplant.
In December of 2007 doctors determined that she could not wait any longer, and both of her kidneys needed to be removed. In spite of treatments, surgeries, and an anxious wait on the organ donor list, Kiki remained a bright, optimistic and determined little girl.
In March of 2009 Kiki's Mom, Natalee, received the news that they had so anxiously been awaiting: a kidney had become available. Kiki underwent her kidney transplant and began the recovery process. She returned to her friends at Francsican Hospital for Children, and graduated from the Hyman Novack Medical Day Care in the summer of 2009.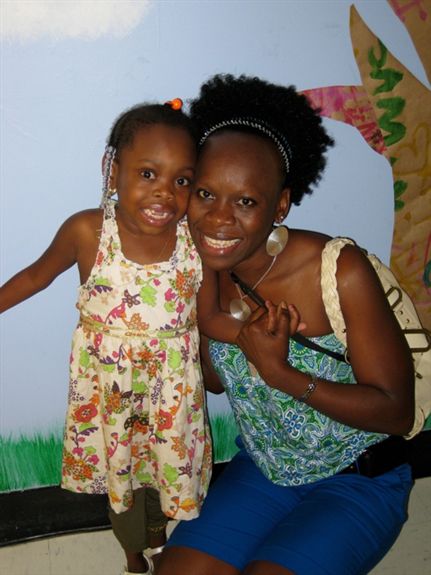 Kiki, now 7 years old, is in the 1st grade at the Joseph Lee Elementary School in Boston. She loves school, and her favorite subjects are science, math, and reading. She goes to the park to play with her friends, play basketball, and ride bikes. Her favorite foods are macaroni & cheese and spaghetti & meatballs. Someday Kiki hopes to become a doctor or a singer.
As an acknowledgement and tribute to her outstanding courage and positive
attitude, Franciscan Hospital for Children presented Kiki with the Profile in
Children's Courage Award in 2010.
Want to share your story? Send it our way to stories@fhfc.org.
Explore All Stories