Refer a Patient for Medical Admission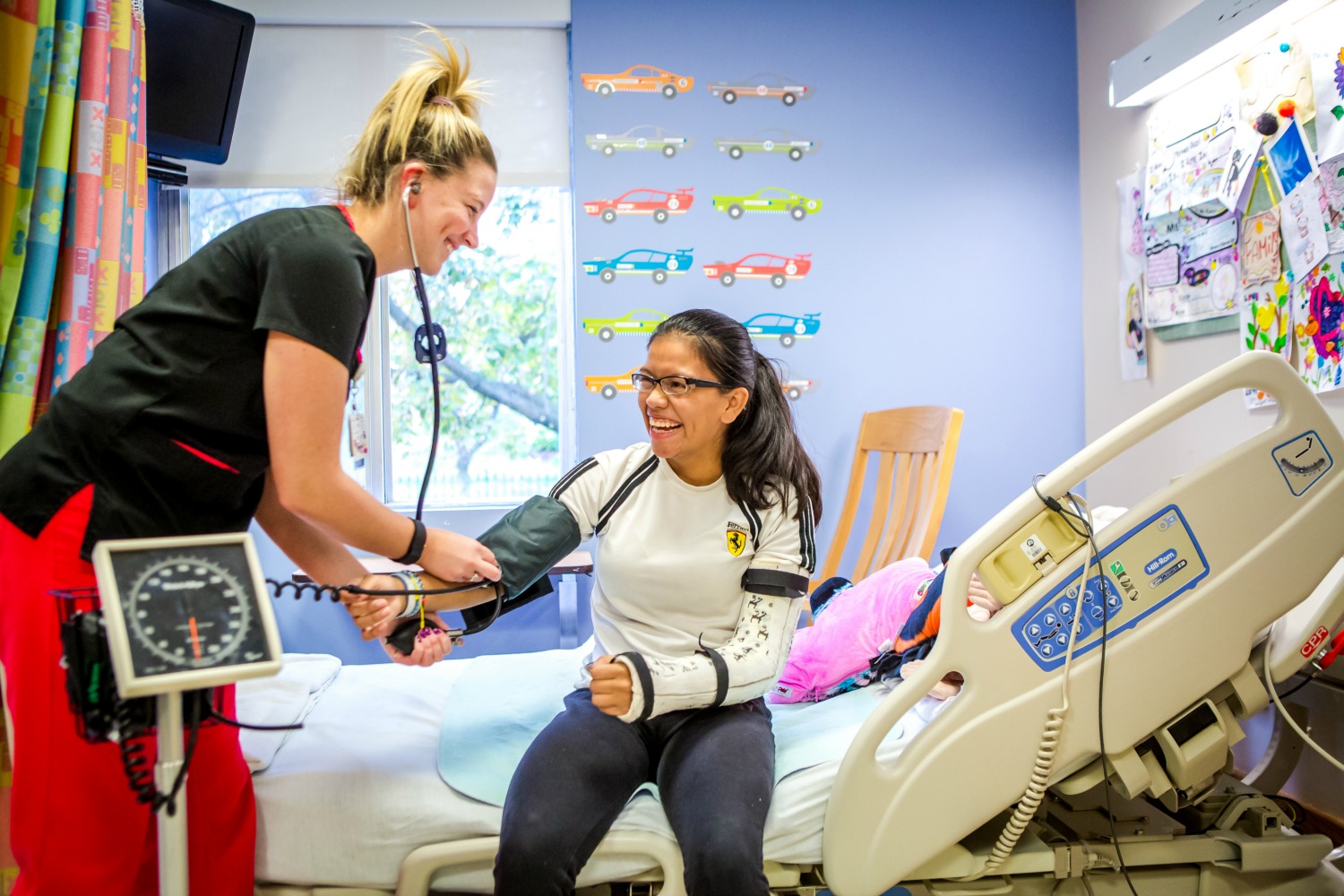 This page is a resource for medical providers looking for referral information for our Inpatient Pediatric and Pulmonary Rehabilitation programs.
As the only pediatric post-acute care hospital in New England, Franciscan Children's serves as a "next step" for children from local and regional hospitals who no longer need an acute level of care, but who are not yet well enough to transition home. We're proud to partner with providers from referring hospitals to ensure a seamless transition of care, and work tirelessly to maintain outstanding communication in order to maximize outcomes for our patients and families.
Franciscan Children's Inpatient Pediatric and Pulmonary Rehabilitation programs provide excellence in care for children from birth to 22 years of age. Whether a child is recovering from serious illness or injury or suffers from chronic respiratory issues, our interdisciplinary approach to care embraces the child as a whole, addressing their full spectrum of medical, therapeutic, social, and emotional needs in a compassionate and child-centered environment. We strive to help each child reach their fullest potential and live their best life by gaining greater independence each day.
To refer a patient, please contact our Inpatient Medical Admissions team via email at Admissions@FranciscanChildrens.org, by clicking the button below, or call 617-779-1104.
About Us
Franciscan Children's is one of four children's hospitals in the country that provide medical, mental health, and educational services on-site. Located in Brighton, Massachusetts, we are an integral part of Boston's important pediatric medical ecosystem. Many of the region's top physicians and hospitals refer to us because of our unparalleled level of expertise.
Franciscan Children's offers a full spectrum of therapeutic and support services as part of our multidisciplinary approach to care, including:
Physical Therapy
Occupational Therapy
Speech, Swallow, and Language Pathology
Music and Expressive Therapies
Child Life Services
Pet Therapy
Laboratory and Phlebotomy
Radiology
Respiratory Therapy
Nutrition
Feeding Team
Audiology
We welcome you to browse our website to learn more about our programs and services. For information specific to our inpatient medical programs, we encourage you to check out the resources below:
Pediatric Rehabilitation – webpage | fact sheet
Pulmonary Rehabilitation – webpage | fact sheet
Neonatal Abstinence Syndrome – fact sheet
Feeding Team – fact sheet
The following facts provide an overview of our inpatient medical rehabilitation programs:
Children served in FY17: 182
Average Length of Stay: 54 days
Number of staffed beds: 42
Pediatrician onsite 24/7
Full-time NP and PA: 5
Full-time RNs: 70
Receive patients from ICUs across Massachusetts
Accredited by the Joint Commission
Conveniently located in the Brighton neighborhood of Boston
6 ½ acre campus
Pediatric Rehabilitation
Brain injury and related neurotrauma
Spinal cord injury and related neurotrauma
Cerebro-vascular accidents (stroke, arterio-vascular malformations (AVMs), aneurysms of the brain and spinal cord)
Multi-trauma
Major orthopedic surgery
Meningitis, Encephalitis, Guillain-Barre, Transverse Myelitis, and related infectious and autoimmune diseases of the brain, spinal cord, and nervous system.
Selective Dorsal Rhizotomy (SDR) surgery
Pulmonary Rehabilitation
Chronic lung disease due to prematurity
Tracheal/bronchial malacia
Pulmonary hypertension
Subglottic stenosis
Sleep apnea
Neuromuscular diseases
Medical Rehabilitation
Failure to thrive
Neonatal abstinence syndrome (NAS)
Sedation weening
Infection requiring extended IV/antibiotics
Complex seizure disorder
Wound care including wound vac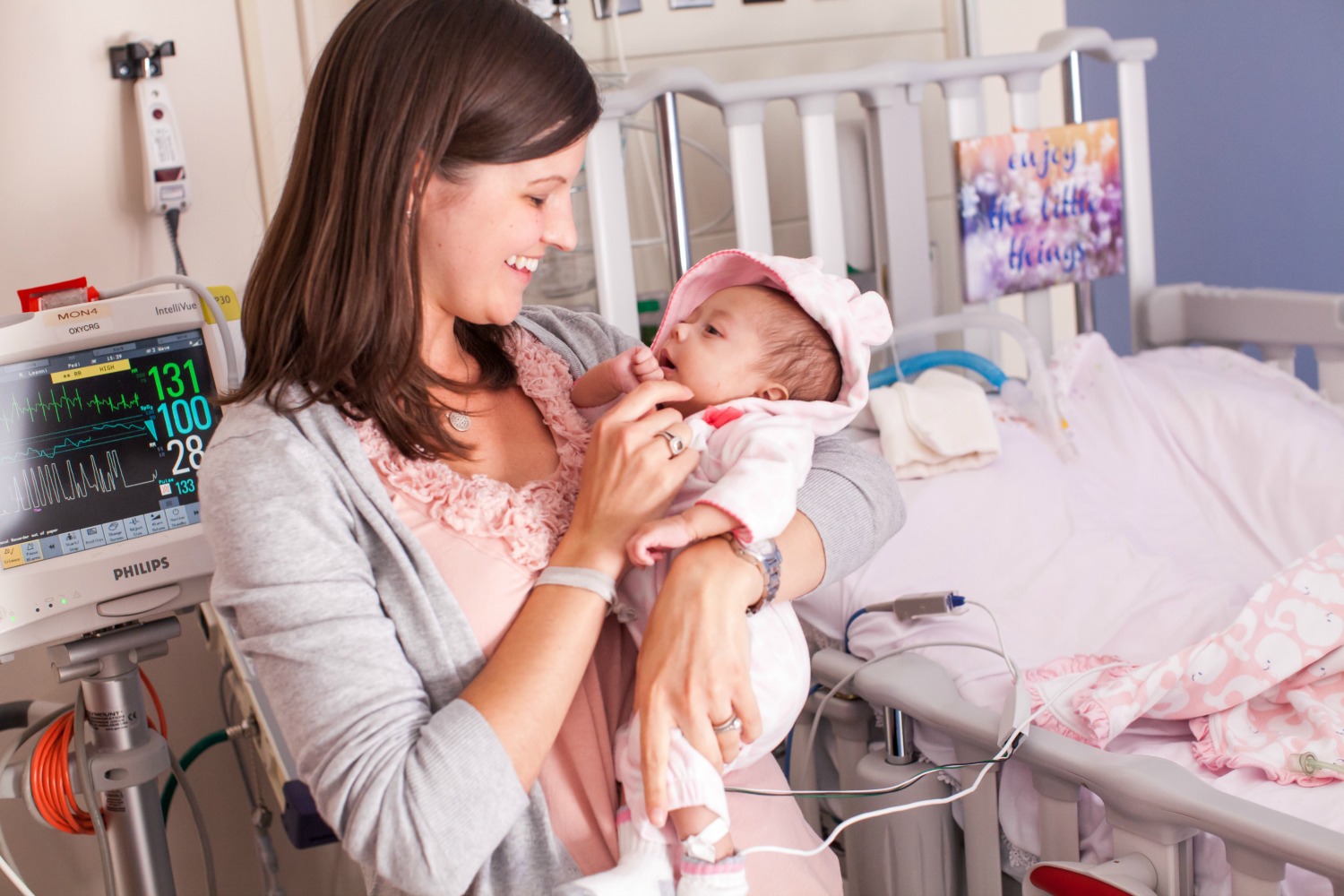 Our interdisciplinary staff is comprised of a team of individuals who work together to ensure a patient's needs are being met throughout the course of his or her stay. Each member of the team has a different area of expertise, but all have a shared goal: providing care that allows each child to reach their full potential.
You can explore what a comprehensive team of experts for a patient in our inpatient medical programs often looks like by visiting our Caregiver Guide here.
You can also scroll down the page to meet some of our inpatient medical leaders.
Quality and safety measures are core to our mission of providing excellence in care. At a glance:
95% of our parents and families are satisfied with their patient experience
Only 8% of our patients return to acute care within the first week of admission
Extremely low 6% readmission rate 30 days after Franciscan Children's discharge
C-diff monthly infections per 10,000 patient days average less than 2.5
CLABSI per 1,000 CVC days averages approximately 2.33
We are also a member of Solutions for Patient Safety –  a network of 130+ children's hospitals who collaborate to share successes and failures with the goal that no child will ever experience serious harm while we are trying to heal them.
Using best practices established by the network, we actively monitor safety to improve the quality of care we provide in several programs, including:
Hospital acquired infections – CLABSI, CaUTI, C Diff
Medication errors
Readmissions
Unanticipated transfer to an acute care facility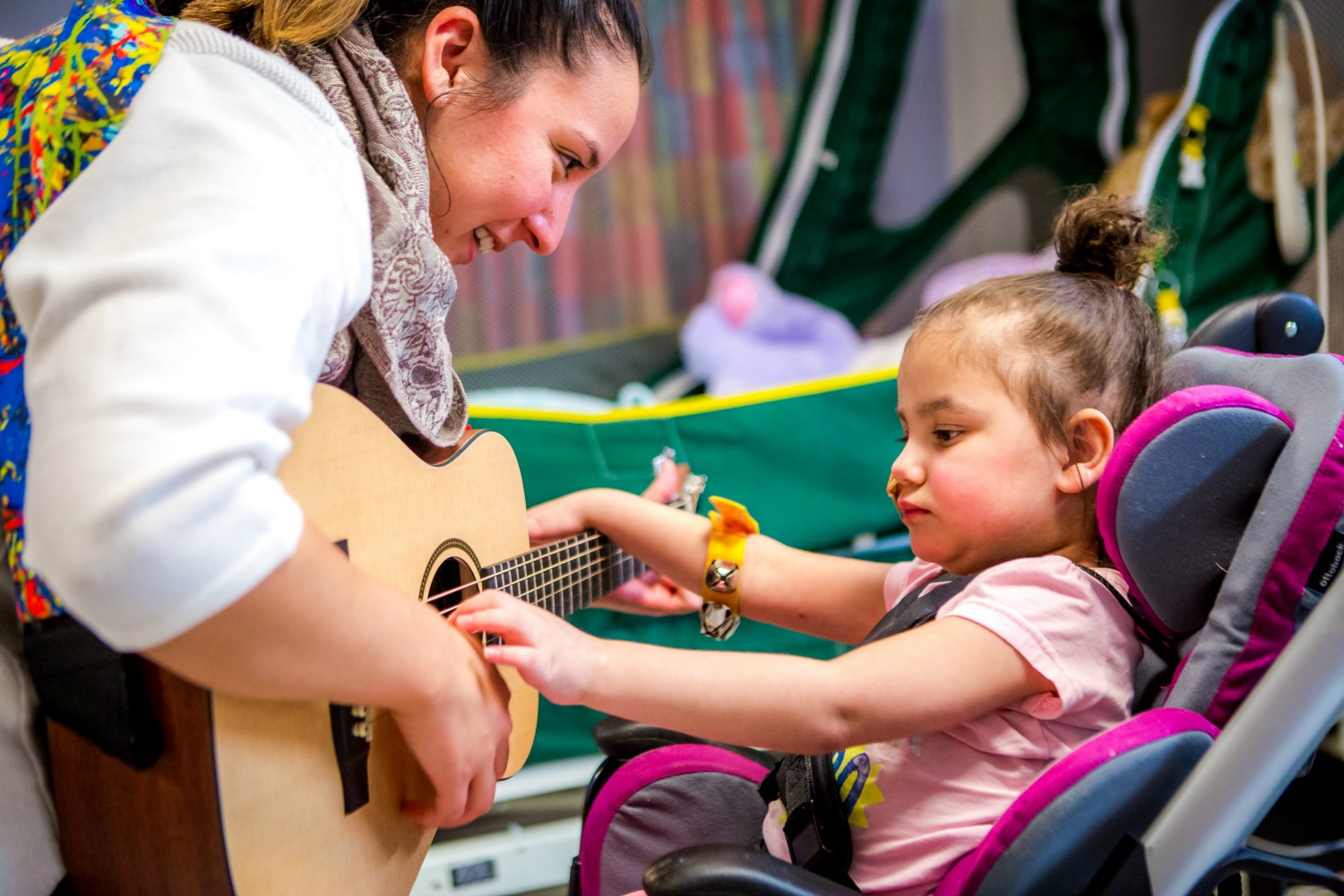 Parents and caregivers know their children best; that's why we consider them an integral part of our care team. We also recognize that inpatient care impacts not just the lives of our patients, but the lives of their families as well.
We strive to create a compassionate and positive environment, full of resources designed to support families during their stay with us and as they prepare to go home:
Rooming in of one parent, both private and double rooms
Work with families to find local housing options through Hospitality Homes and other resources
Transition meeting within 24 hours of arrival
Continuity of Care- Primary provider NP/PA, and a team of RN's
Regular team meetings with family to share progress with therapies and set goals towards discharge
Comprehensive discharge process including obtaining medical supplies, teaching and 24h in-house stay for caregivers
Family social events, picnics, pizza parties, teas
In addition to our clinical providers, several additional staff members play a key role in supporting our families, including:
Social Work
Case Management
Child Life
Family Liaison & Patient Advocate
Child Psychologist
Pastoral Care
Interpreter Services
Download our Kid Welcome Book for a unique visual resource, created in collaboration with our Child Life team that walks patients and families through what a stay in our inpatient medical programs might look like.
We accept most private insurances, as well as Medicaid. Our Admissions and Registration teams are dedicated to collaborating with case managers, families and insurance companies to ensure a smooth approval process.
Refer a Patient
(1) A Case Manager can make a referral to Franciscan Children's by faxing pertinent medical records to 617-779-1169, including:
demographic sheet with insurance information
history and physical
current medication list
PT/OT/SLP evaluations
social work/psych notes
recent progress notes
A call should also be made to the Admissions Office at 617-779-1104 to alert the team of the incoming referral.
(2) When a referral is received at Franciscan Children's, the patient is added to our referral list. A nurse liaison reviews the patient's records, speaks with staff and parents and arranges a tour of our campus for the child's parents.
(3) When a bed becomes available, Franciscan Children's submits to insurance for authorization. This process can take up to 72 hours depending on the insurance company.
Please note:
Patients must meet hospital level of care – patient requires active medical interventions and medical decision making on a daily basis.
We encourage providers to initiate referral process early in order to ensure patient still meets hospital level of care once bed becomes available. If the patient has not been medically cleared by the time a bed becomes available, s/he will remain on the list and the next available bed will be offered to the patient until they are ready.
Patients at Skilled Nursing Level of care (SNF/nursing home) will not receive insurance approval for Franciscan Children's.
Interested in seeing our programs and learning more? We'd be glad to host you for a tour! Please contact our Admissions team at Admissions@FranciscanChildrens.org or 617-779-1104 to schedule a visit.