Chaplaincy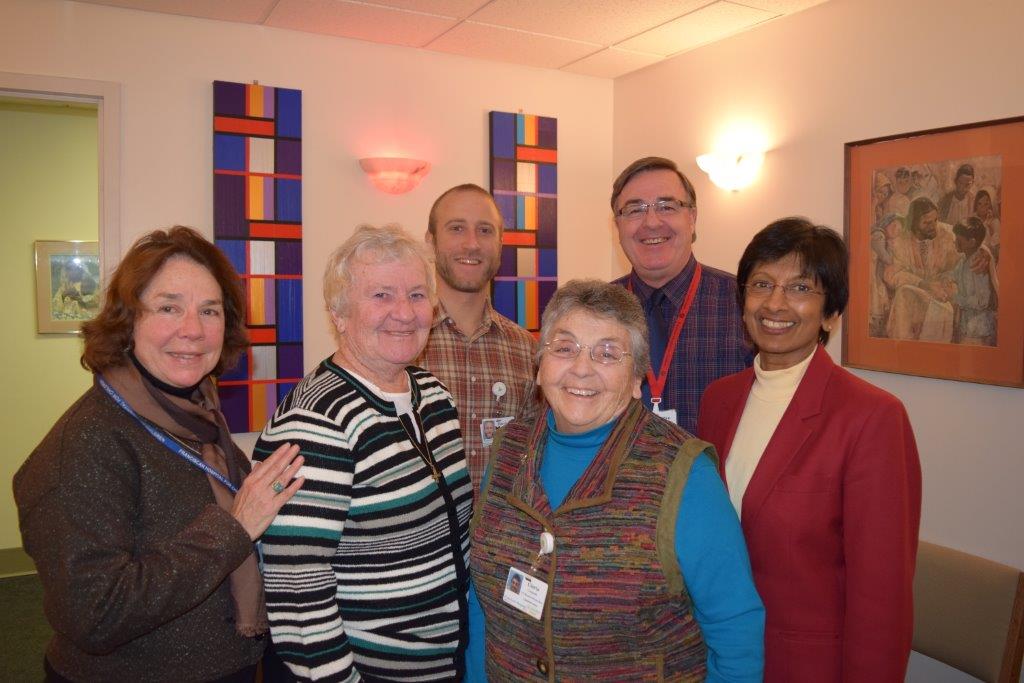 Franciscan Children's was founded in 1949 to provide care and rehabilitation for children with multiple disabilities. Today, we continue our dedication to the mission of providing quality and comprehensive services to children with special needs, from infancy to age 22.
As a Catholic hospital founded by the Franciscan Missionaries of Mary, we offer services in the spirit of St. Francis of Assisi, and welcome all people in an atmosphere of loving support and quality health care.
About
In keeping with the our mission of healing, chaplains are available to respond to the needs of patients, families and the entire hospital community with caring presence. Chaplain services are available to all spiritual traditions, and representatives of other spiritual traditions from the community may be contacted through our office upon request. The chaplains are members of the interdisciplinary health care team caring for the children and families.
Chaplains Provide:
Spiritual support
Daily visits with patients and families
Assistance at the request of patients, families and staff
Contact with clergy of other faith groups at the request of families
Mass on the first Sunday of the month at 10:00 am
Mass in the Prayer Room (located on the first floor) every Monday at 12:00 noon
The Mass schedule is suspended during the summer months (June – August)
Interfaith Prayer Services every Wednesday at 11:30 am in the Prayer Room
Interfaith Prayer Services on special occasions
Memorial Services upon request
Arrangements for Catholic children to receive Sacraments, upon request
An "ALL FAITH PROGRAM" for children in the Kennedy Day School
The chaplains are professionally trained in theology, pastoral care and counseling. Chaplaincy services are provided by board certified chaplains with some involvement from local clergy and graduate students from area theological schools.
If you would like to submit a prayer request to the Chaplaincy staff, you may enter a prayer in the Prayer Book, located on the table just inside the Prayer Room. Prayer requests are remembered at the Interfaith Prayer Service held on Wednesdays at 11:30 am, and at Mass on Mondays at 12:00 noon.  Prayer Room is located on the 1st floor.
Frequently Asked Questions
A hospital chaplain is a clinically-trained minister who provides emotional and spiritual support for patients, families and hospital staff.
Chaplains visit patients and families, and make themselves available to listen, encourage, counsel, and support patients and families as they deal with the difficulties of illness, injury, and hospitalization. They are a safe, accepting, caring presence that respects each patient and family and their chosen spiritual and/or religious resources.
Chaplain interventions may include listening, comforting, spiritual counseling, praying, providing religious literature, or accessing particular religious practitioners. Interventions are determined by the wishes and preferences of the patient and/or family.
1. Promote a particular religious view.
2. Tell persons what they should or should not do.
3. Visit a patient with a pre-determined agenda.
Chaplains are available Monday through Friday, 7:30am – 4:00pm, or by appointment. A chaplain is also available 24/7 by calling 617-254-3800 and asking for the on-call chaplain.
Contact Now