Child Life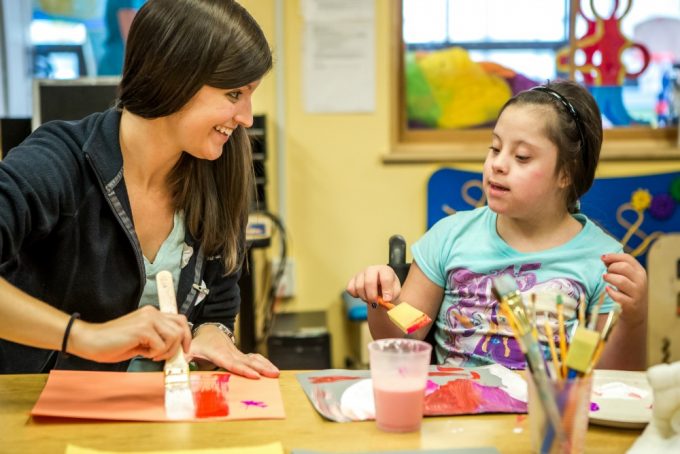 Our Child Life Department focuses on enhancing patients' emotional, social, and cognitive growth during their hospital stay through developmental interventions and play opportunities. Child Life specialists promote effective coping, and facilitate healing through play, preparation, education, and self-expression activities. They provide emotional support for families, and encourage optimum development of children facing challenging experiences related to healthcare and hospitalization.
Child Life specialists understand that a child's well-being depends on the support of the family, and provide encouragement, information, and guidance to parents, siblings, and other family members.
About Our Department
The goals of our Child Life team are to:
Ease a child's fear and anxiety through offering therapeutic and recreational play activities.
Encourage understanding and cooperation by providing preparation and support for children undergoing tests, surgeries, and other medical procedures.
Advocate for family-centered care.
Engage and energize children and families by coordinating special events, entertainment, and activities.
Consider the needs of siblings, or others who may also be affected by a child's illness or trauma.
The members of the Child Life team are certified professionals that, at a minimum, have earned a bachelor's or master's degree in child life, child development, education, or a related field of study.
Internship experiences are offered each semester on Inpatient Medical Units 2 & 3. Child Life Students are required to submit the Common Child Life Internship Application, in accordance with the Child Life Council's recommend deadlines.
Applications should be mailed:
Franciscan Children's
Attn: Child Life Department
30 Warren St. Brighton, MA. 02135
Click the button below to access the application, or view deadline information here.


All other internship inquiries can be sent to Courtney DiStefano, Child Life Specialist Supervisor, at cdistefano@fhfc.org.
Inpatient Rehabilitation Programs
Download our Kid Welcome Book – a unique visual resource designed to walk you and your child through what a stay in our inpatient rehabilitation programs will look like
Surgical Services