Safety & Security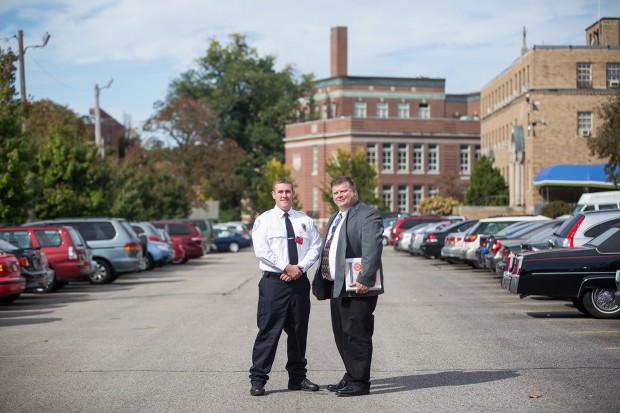 The Security Department strives to achieve professional excellence in all aspects of public safety. It is the philosophy of this department that all relevant aspects of law enforcement, human service, public relations, and the organization's mission will be respected and demonstrated at all times. The result is a professional security service dedicated to the security of the hospital and personal property, as well as the respectful treatment and protection of all patients, visitors, and employees.
Our staff knows that safety is everyone's responsibility, but putting practices in place that ensure a safe and secure environment is the responsibility of the Safety Office. The security and safety of our patients, students, residents, staff, and visitors is of paramount importance.
Our Guest Policies
Balloons for patients are welcomed. However, latex balloons are not allowed anywhere in the hospital. We recommend mylar balloons instead.
Cell phone usage is allowed in our buildings, but for the comfort and privacy of all, please limit call duration, and use appropriate phone etiquette.
Franciscan Children's is a smoke-free institution. This applies to all patient rooms, bathrooms, waiting areas, lounges, entrances, parking lots, and outdoor spaces. Smoking is not allowed anywhere on hospital property.
Our overhead paging system is one of the ways we communicate emergency messages to our staff. In the event of an emergency during your stay or visit, we ask that you comply with any and all directives our staff provides.
Alcohol and illegal drugs are prohibited in the hospital and on hospital  grounds. Patients, parents, or other visitors who would like professional help for problems with alcohol or drug use may speak to a nurse, physician, or social worker.
Weapons, including firearms and knives, are not allowed on hospital grounds.
Visiting hours vary by program, so we ask that you contact the program you're visiting to verify visiting hours.
Since many people go into and out of the building at all hours, theft is a concern. Please leave all valuables at home, including expensive clothing, large sums of money, and valuable jewelry. Please report all suspicious activity to the Security Department by contacting switchboard at "0".
See it, report it. Contact us.
Escorts to all campus parking areas are available 24/7 by contacting switchboard at "0".
Franciscan Children's is a tree nuts and peanut safe campus. Please do not bring any foods or products containing tree nuts and/or peanuts into the facility or onto campus grounds.
For Appointments and Emergencies during office hours call us at 617-779-1144, Director of Safety and Security, ext. 1106
Hours of operation: 24 hours a day, 7 days a week
Contact Now