Our Blog
2016 Holiday Toy Drive Thank You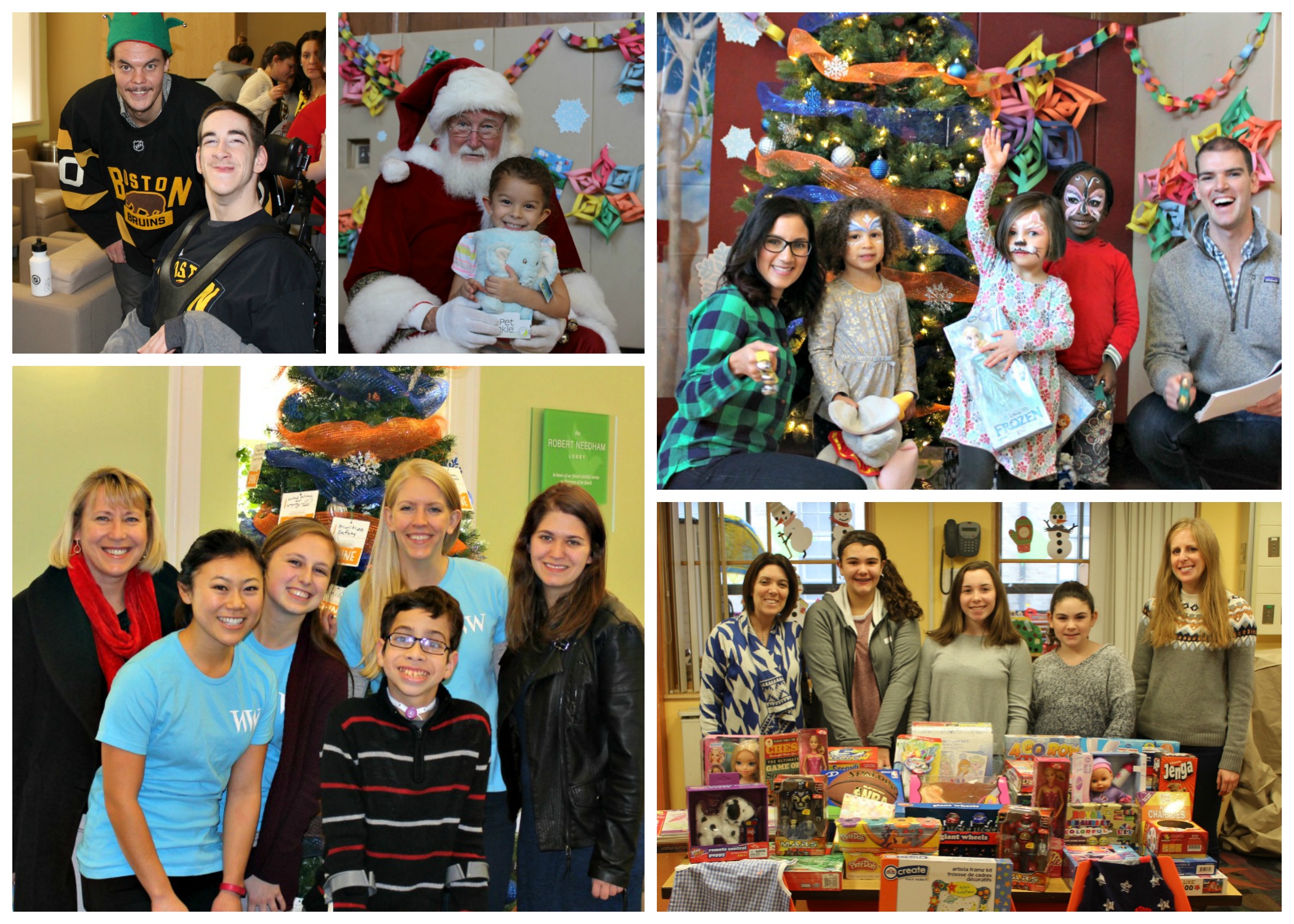 Each year, the kindness of our community of friends and donors inspires us in our mission to provide excellence in care and education so that all children can reach their fullest potential and live their best life. Thanks to your generosity, the holiday season at Franciscan Children's has been full of laughter, play and joy!
This year, we were gifted over 2,100 toys for our annual Holiday Toy Drive, which were given to hundreds of children across 17 programs at Franciscan Children's. In addition, we collected over 100 stuffed animals and 250 personal care items and pieces of clothing! These items serve to not only bring cheer to the kids and their families during the holiday season, but will provide many with comfort and care in the months to come.
Although the traditional Season of Giving is nearly over, we rely on the generosity of our donors year-round. Thank you to each and every organization, group, family, and individual who donated their talents, time and treasure to us this holiday season and throughout 2016. We're encouraged by and thankful for your support!
To check out more of our 2016 Holiday Toy Drive breakdown, download our infographic here or by clicking the image below.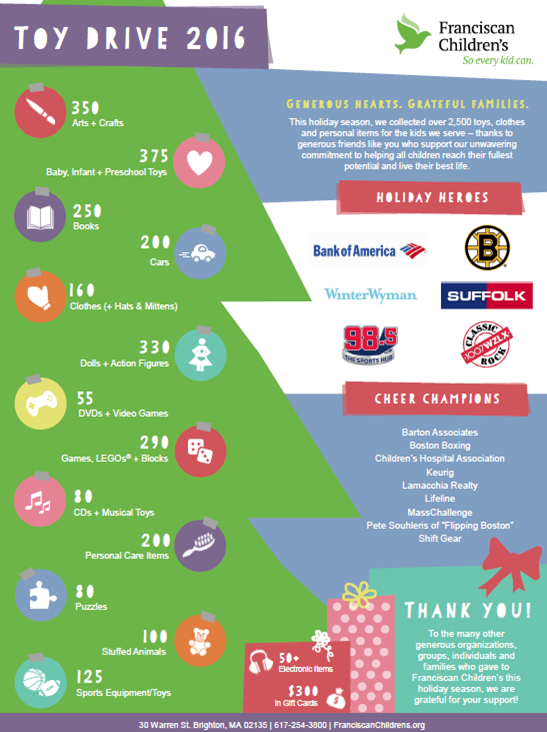 View All Blog Stories