Our Blog
Drop Everything and Read at the
Kennedy Day School
The Kennedy Day School, located onsite at Franciscan Children's, provides fully collaborative special education, therapeutic, and health services to students, ages 3 to 22, with significant, complex needs from more than 30 cities and towns across Massachusetts. If you have questions regarding the Kennedy Day School, please contact Lynne Goyuk at lgoyuk@franciscanchildrens.org  or 617-779-1113.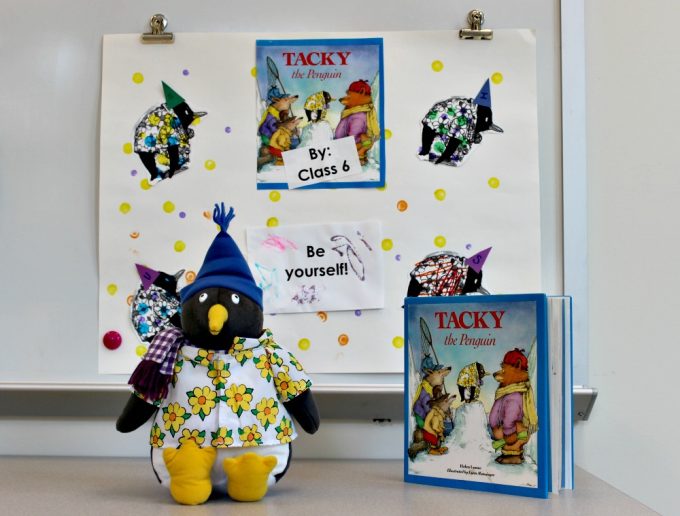 Back-to-School season brings with it a renewed passion for learning. Whether you're a teacher diving into new lesson plans or a student taking a class for the first time, it's hard not to get caught up in the excitement of a fresh start and the possibilities that exist both in and out of the classroom.
At the Kennedy Day School (KDS), located onsite at Franciscan Children's, those possibilities manifest themselves not just in September, but throughout the school year thanks to our extraordinary students and innovative staff.  From recreation to reading, our team of dedicated teachers and special education professionals use creative solutions to address the unique needs of each learner – a reflection of our unwavering commitment to helping every child reach their fullest potential and live their best life.
Inspired by Beverly Cleary's popular books about the adventures of Ramona Quimby, the Drop Everything and Read (D.E.A.R.) program encourages a renewed passion for reading. While traditionally celebrated in April of each year in honor of the author's birthday, D.E.A.R. is encouraged year-round to promote literacy, learning and the power of a great story.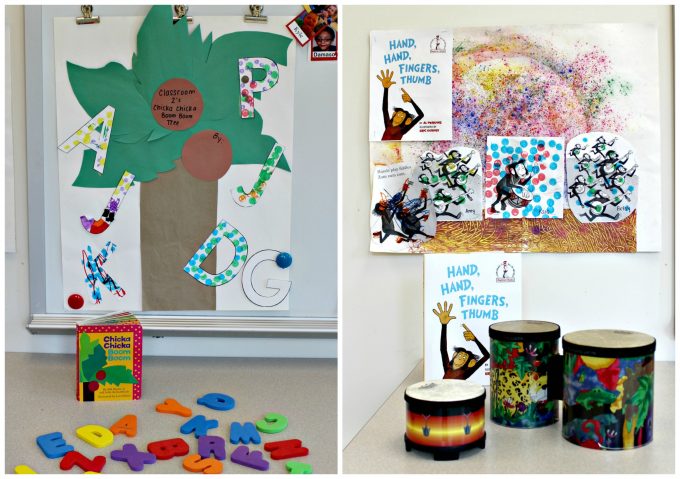 Kate Martin, Reading Specialist, spearheads the D.E.A.R. celebration at the Kennedy Day School, planning the festivities to complement the seamless integration of programs and services found in their daily curriculum. "It was important for me to build a program that would both engage our students in the celebration of reading, and provide a fun, new platform for them to work on their learning goals," Kate said.
Like so many other aspects of daily life at the Kennedy Day School, the D.E.A.R. program is developed and executed with creativity and endless possibilities in mind. Students are involved in all aspects of the celebration, based on their abilities and goals. This year, they exercised choice-making skills when it came to picking books for their classrooms to read, explored textures and sensory experiences through stuffed animal characters and other story-related activities, showcased their D.E.A.R. experiences through Capstone projects, and much more.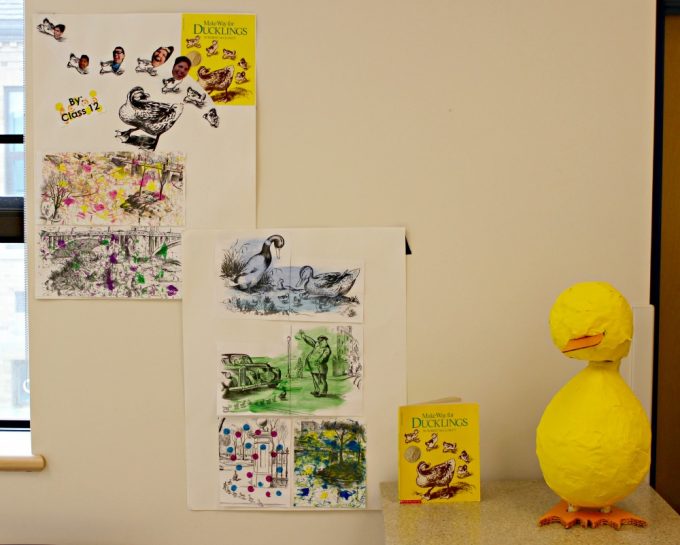 Each student has their own unique way of communicating. Activities and tasks throughout the celebration were designed with each student in mind so that they could best interact with their peers in order to complete their Capstone class projects. For example, students with visual impairments were presented choices in the form of tactile symbols that they could feel with their hands and make their choice in that way, while their peers in the same class made the same choice with picture communication and/or symbols. Other examples of communication systems used were high tech eye gaze devices, communication books tailored to a student by their Speech-Language Pathologist, and switch access for visual and auditory scanning. Although activities and choices were presented in different ways, each student in the class was able to complete what was expected of them in a way that was meaningful to them as a learner.
"Rather than focus on the challenges our students face when it comes to learning, we look at all the ways they can participate," said Kate. "I think everyone can appreciate the power of a good book! It's incredibly rewarding to encourage and witness our students as they experience and explore stories in their own way."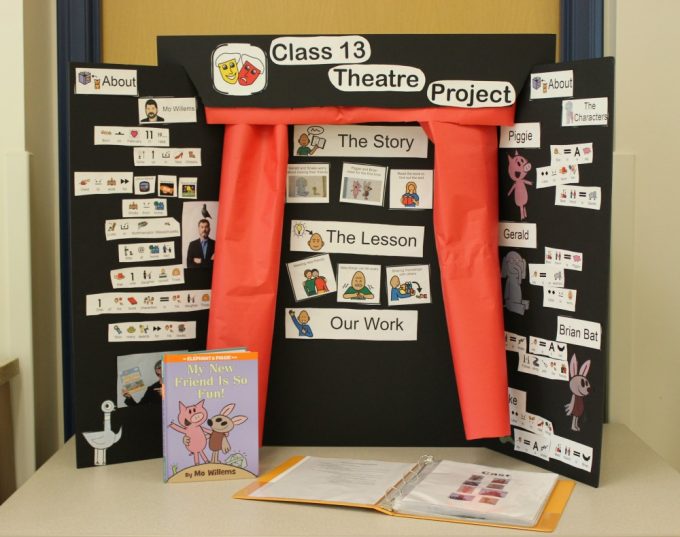 The celebration at KDS quickly became a friendly (but fierce) competition between classrooms over who could read the most books. In total, over 500 books were read over the course of a month – clear evidence of the support and enthusiasm for the program. "Our teachers and staff are always ready and willing to try new and exciting ways to learn," said Bonnie Paulino, Program Director at the Kennedy Day School. "The D.E.A.R. program is another great example of our team's dedication to engaging our students through their own enthusiasm, positivity and commitment to excellence."
While reading was promoted throughout the month-long celebration, each classroom picked one book on which to complete their Capstone project. They were chosen based on a number of factors related to each classroom – student age, interest, pop culture, curriculum focus, and more. Books included Make Way for Ducklings, the Grapes of Math, the Colors of Us, Harry Potter, and more – many of which some of us can remember reading ourselves! Projects varied from book reports to biographies, to theatrical plays and other creative expressions that would help to capture each classroom's D.E.A.R. experience.
The program culminated with a school-wide celebration, including special guest Victoria Coe, the local author behind the Fenway and Hattie series. Victoria read a chapter from her beloved book, answered thoughtful questions from KDS students, and signed copies of her book for each classroom.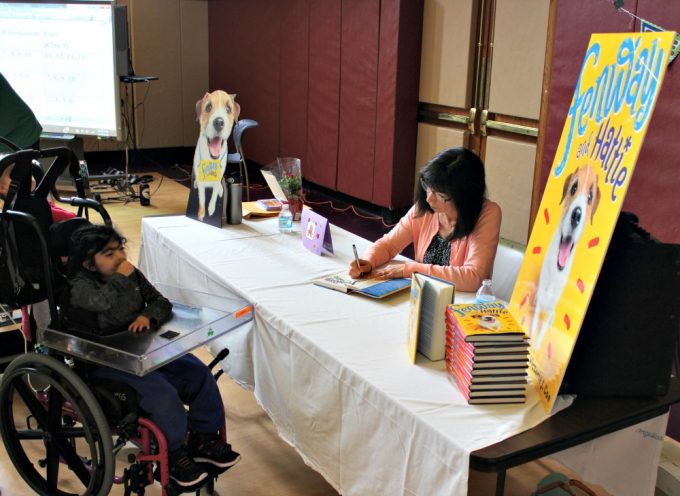 "It was a pleasure to welcome Victoria as part of our program," said Kate. "The culminating event and Capstone Expo was truly reflective of our goal for the D.E.A.R. program at KDS – a celebration of the power of a good book and the joy that comes from exploring it in your own unique way."
Drop Everything and Read is one of the many special programs at the Kennedy Day School that truly engages students in the joy of learning. Thank you to Kate and her colleagues for their hard work in planning and executing this wonderful celebration. We appreciate your commitment to creating powerful and fun learning opportunities so every kid can reach their fullest potential and live their best life!
View All Blog Stories