Our Blog
Welcome to Our New Site!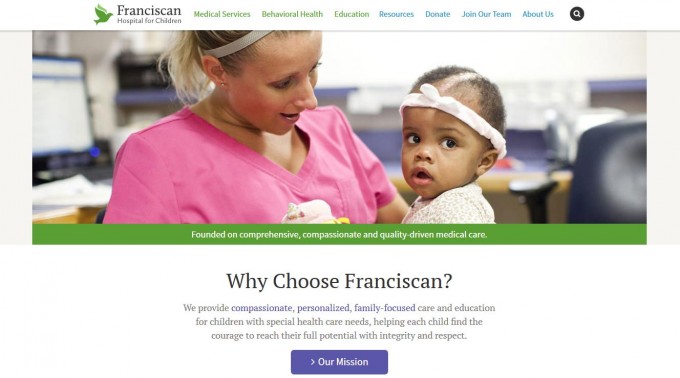 You made it! Welcome to our new Franciscan Hospital for Children website.
As an organization, we understand that technology continues to drive much of our everyday lives. It's something that we utilize each day to provide our patients, students, staff and families with exceptional services and care – whether medical, behavioral or educational.
Previously, our website covered the basics. It provided just enough, but never allowed us to go above and beyond in providing our families and the community with timely information and resources.
Accurate and quality information should be readily accessible to you, where and when you want it. Our friends at BEAM, a local interactive firm, recognize this and understand it well. Thanks to their talented team (and a slightly unusual holiday gift) we've completely revamped our basic model, allowing families and visitors to quickly and easily access the information they're looking for.
The new site was developed from the ground up to showcase our programs and services. Featuring dozens of authentic photos as well as, what we hope you'll find to be, a clean and smooth user experience – whether visiting us from a desktop, laptop, tablet or mobile device.
Additionally, you'll notice that you've stumbled upon our new blog! We intend to use this platform to publish interesting, timely information relevant to our programs and services, to give a voice to our experts, and to shine a spotlight on what's happening at FHC.
We serve thousands of children through our medical services, behavioral health, and educational programs every year. We feel strongly that this new site reflects the optimism and hope that is core to our practice each and every day, something that BEAM captured beautifully in a visual, modern and engaging way.
Please, take a look around. We hope that you'll appreciate and enjoy this unique holiday gift as much as we do!
View All Blog Stories